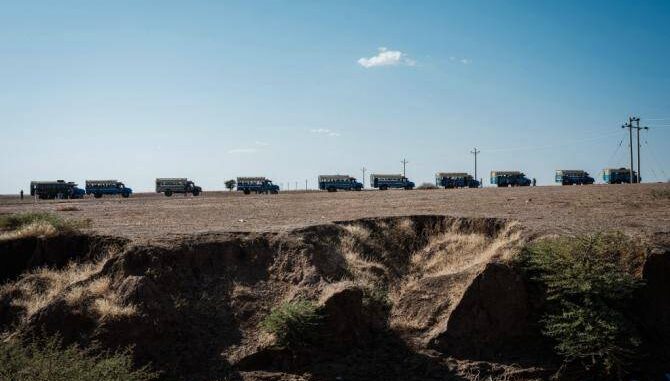 According to several Sudanese media reports, six civilians were killed and two people disappeared after new violence at the border with Ethiopia on Monday, January 11. The two neighbors accuse each other and tension continues to be high in the el-Fashaga triangle region, a fertile area claimed by both countries.
Several Sudanese sources implicate the Shifta. These Ethiopian militiamen, substitutes for the army, are said to have attacked the village of Leya while the inhabitants were harvesting corn.
The Sudanese army is said to have intervened to repel the attackers, but Ethiopian soldiers are also said to have been involved in the clashes. Ethiopian fighter jets are also reported to have flown over the area, in a worrying development of the crisis, which continues to worsen.
The Sudanese army reportedly recovered the bodies of civilians killed before burying them in the presence of military officials and local residents.
This very fertile area has been partly occupied by Ethiopians for decades. But since the war in Tigray began, the military means of Addis Ababa are redeployed to the north and the Sudanese army took advantage of this to take back part of these lands, whose demarcation has never been clear.
This new incident led to a blow of anger from the Sudanese governor of El Gedaref. Suleiman Ali declared that Khartoum "would not abandon one square centimeter of territory". He promised to "restore the authority of the state over the entire extent of the border", including a development plan to consolidate the Sudanese presence.
Dina Mufti, spokesperson for the Ethiopian Ministry of Foreign Affairs, accused Sudan of continuing to expand its presence on Ethiopian territory. He said his country had tried to resolve the crisis peacefully, adding that war was not an option. However, Mufti said Ethiopian patience has its limits.