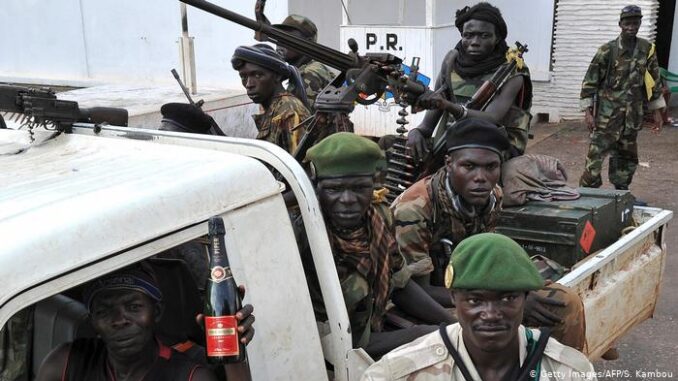 Bangui was attacked by the armed rebellion. The CPC was formed in mid-December and began a raid on the capital with the aim of preventing the electoral process but also with the possible objective of taking the capital. The authorities have repeatedly denounced the armed coalition's desire to overthrow the regime. For the first time, the coalition attacked the capital.
A new decree was issued Wednesday evening bringing the curfew throughout the country from 8pm to 6pm and until 5am. An additional security measure following the attacks on the capital.
Elements of the armed coalition targeted a vehicle of the Minusca on patrol at the northern exit of the capital very early Wednesday morning. This marked the beginning of hostilities. At the same time armed men tried to cross the PK9 bridge at the western entrance to Bangui.
Late Wednesday afternoon, the situation was calm in the city center but gunfire could still be heard in the distance. The Minusca assured at the end of the afternoon that sweeping operations were continuing.
Fighting that left at least 30 people dead on the attackers' side, the Prime Minister said. Minusca deplored the loss of a peacekeeper and denounced the "unacceptable objectives" of the CPC rebels.
MSF has spoken out, denouncing the worsening security and humanitarian situation in the country. The organization calls on all armed groups to respect health structures, ambulances, medical staff and patients.