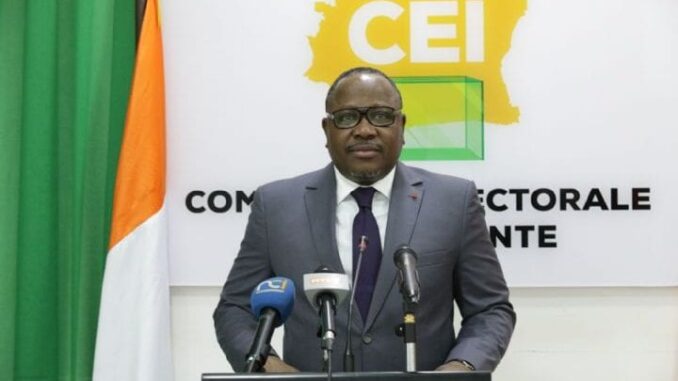 Forty-eight hours more. This is the extra time given to candidates to submit their files to the Independent Electoral Commission in Côte d'Ivoire for the legislative elections of March 6. They therefore have until Friday 18h to do so. The IEC is therefore responding favorably to a request by several political parties who had asked for a postponement to complete their arbitrations and to find enough women candidates – nearly a third – as now required by law.
This is the novelty of these elections. The law now requires political parties to field 30% women candidates. And the complexity of the one-round legislative ballot does not make it any easier.
Of the 255 seats in Parliament to be filled, 86 are subject to list voting because they are multi-seat constituencies. The remaining 169 seats are subject to a single-member constituency.
In each of the list constituencies, one-third of a party's candidates must be women candidates. For example, in Abobo, where 6 seats are up for election, 2 must be contested by women.
But for single-member elections, the 30% ratio is calculated on the total number of candidates presented at the national level. A mathematical puzzle that can be costly: if a party fails to meet the quota, theoretically its list of candidates is rejected.
The October 2019 law imposing this 30% was applauded by all the deputies. But it seems that most political formations have not sufficiently prepared for it. And for several weeks the staff have been making no secret of their difficulties in lining up candidates.
"The law was passed a year and a half ago unanimously. We are surprised that they are discovering it now," commented a source within the electoral administration. It must be said that in the party bodies, women are rare. Even in the outgoing National Assembly, they were 29 out of 255, or 11% of the deputies. In terms of women's representation in elected assemblies, Côte d'Ivoire currently ranks 160th out of 193 countries.