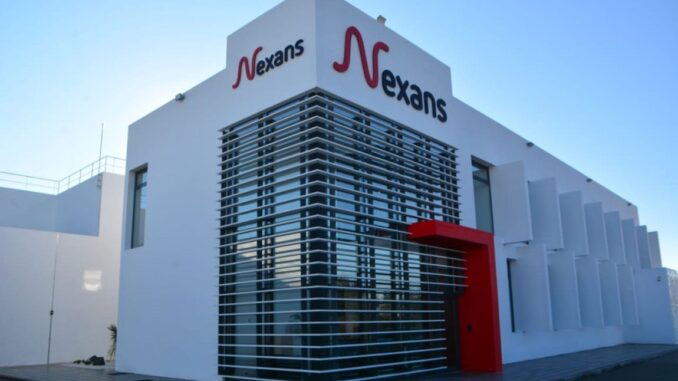 Nexans group, a global leader in cable industry, opened on Tuesday a new plant in Morocco to produce fiber optic cable accessories for FTTH (Fiber to the Home), 5G, data center and LAN (Local Area Network) applications.
Built on a 6,000 m² area, the new industrial unit will employ 300 people. Located in Nouaceur industrial zone (on the outskirts of Casablanca), the production facility will enable Nexans to increase its production capacity, while expanding its product range and offering new services oriented for the European market as well as the North African market.
Speaking during the inauguration ceremony, minister of Industry and Trade Moulay Hafid Elalamy said the new investment made in Morocco shows the competitiveness of the country and the resilience of its industrial sector in this context of crisis.
The new site will help meet the growing demand for advanced connectivity solutions and strengthen the positioning of the Moroccan industrial base on advanced technologies, added the minister.
For his part, Julien Hueber, Executive Vice Pdt of Nexans' Industry Solutions, said this investment enables the group to pursue its development strategy in this high-growth region and to have a stronger local presence in the North West African market.
The Paris-based company offers innovative cabling solutions for smart cities, grids, e-mobility, high voltage power stations, offshore wind farms, subsea interconnections, land high voltage networks, renewable energies, railways & aeronautical industries…
The Group operates in 34 countries and employs over 26,000 people around the world, making sales of around €6.4 billion.