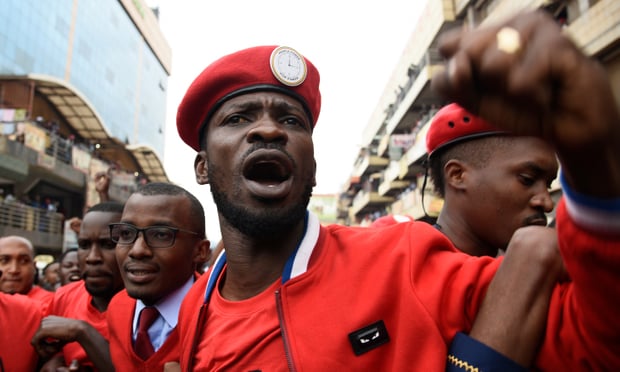 Towards a diplomatic standoff between the United States and Uganda? Kampala on Tuesday accused US Ambassador Natalie Brown of "malevolence". She had tried to visit the opposition leader Bobi Wine, blocked at home. But she was asked to turn back by the military who have surrounded the house of the opponent for about five days.
The American ambassador, Natalie Brown, arrived at the doors of Bobi Wine's home before being turned away by a line of policemen in riot gear. In a message posted on Facebook, she explained that she wanted to check on the health and safety of the opponent, Robert Kyagulanyi of his real name, who had complained of a lack of food. Because since last Thursday's presidential election, the house of Bobi Wine has been surrounded by armed forces.
But Ambassador Brown's attempt to help Yoweri Museveni's main rival, has provoked a strong reaction from the ruling power. Ugandan government spokesman Ofwono Opondo accused him of "malevolence" and urged the US diplomat to respect diplomatic rules. It should be said that since taking office during the election campaign, Natalie Brown has been quite critical of the Ugandan authorities, not hesitating to denounce the harassment of opposition candidates and the de facto house arrest of Bobi Wine, even though Kampala says it is above all her own protection.
In an article published in a pro-government newspaper, the spokesman dismissed Brown's criticisms, saying Uganda has no lessons to take from the United States on democracy, especially after Donald Trump's allegations of fraudulent lies and violence on Capitol Hill.