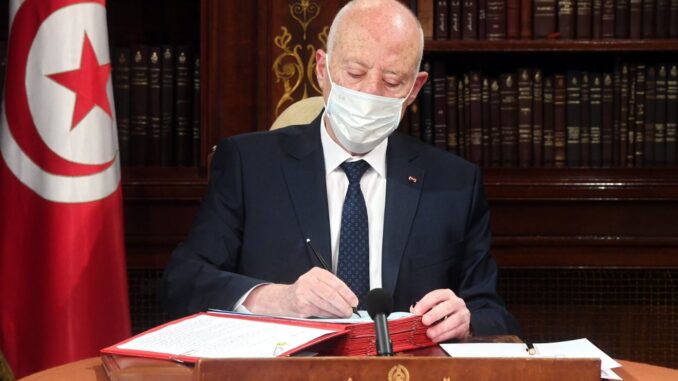 The Tunisian presidency indicated Wednesday it received a letter containing a suspicious powder adding that President Kais Saied is safe.
Two sources at the office, Webdo Tunis reports, who spoke to local radio Shems fm, confirmed the receipt of the letter.
One of the sources indicated that Saied did not receive the letter himself adding that a staff member of the office opened it.
"The staff member is doing well," the source said.
Naoufel Saied, brother of the Tunisian leader, on his Facebook page noted Saied is fine. "The President is healthy and well, thank God," Naoufel. The sources also added that the office has launched a probe adding that the substance, lethal toxin ricin according to some local media websites, is undergoing analysis.
The letter came amid tensions within Tunisia's leadership establishment. Saied has opposed government reshuffle proposed by Prime Minister Hichem Mechichi and validated by the parliament on Jan. 26.
Saied is also accused by opposition party Union Populaire Républicaine (UPP) of being a threat to Tunisia's democracy. UPP charges the president for sowing division and bringing his office into political conflicts.