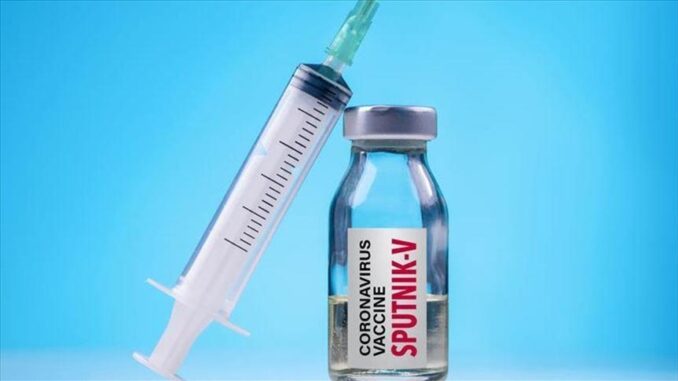 A plane carrying 1 million doses of AstraZeneca vaccine landed in Johannesburg on Monday, February 1. The doses were delivered by an Indian laboratory licensed to produce the vaccine. The shipment was greeted by President Cyril Ramaphosa with relief as the country is the hardest hit by the pandemic on the African continent.
The eNCA continuous news channel monitors the arrival of the plane carrying the vaccines by radar in the sky. The Boeing 777 lands at 3pm.
"The plane lands on South African soil… that's it, it's official… it's there! ", exclaimed the presenter, before continuing: " It's an emotional moment, it's the beginning of a huge logistical challenge throughout the country. It's only two pallets, it's not impressive, but what matters is the symbol of this delivery, it's its meaning".
"Today marks an important milestone in the fight against the pandemic," says Cyril Ramaphosa on Twitter.
The South African president, present on the tarmac, takes a look at the order form hanging on the cargo. This is the first official check before a battery of checks that is expected to last several days. Tests are also underway to determine the vaccine's efficacy on the South African variant.
If the logistical challenge is met in time, the vaccination campaign should begin in two weeks. Initially, the campaign will focus exclusively on health workers. The authorities eventually plan to vaccinate at least 67 percent of the population, or about 40 million people, by the end of the year.