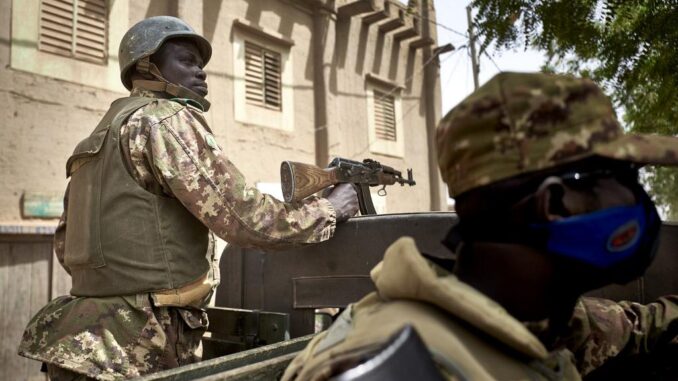 At least 9 Malian soldiers were killed on Wednesday, February 3, during a jihadist attack in the central Malian town of Boni. The French army intervened alongside the Malian army. According to the latter, about twenty jihadists were killed. But unusually, the attackers used an armored vehicle.
It is not common in this part of Mali to see jihadists operating with an armored vehicle. While its origin is unknown at this time, sources point out that jihadists in recent years have abducted armored vehicles belonging to armies of Sahelian countries. And these vehicles can then be found from one country to another.
The attack on the military camp of the Boni locality is far from an asymmetrical war. "It is an armed operation," says one expert. At 6am this Wednesday morning, this camp of the Malian army located in this locality in the center was stormed by heavily armed men equipped, in addition to an armored vehicle, motorcycles.
The Malian military made a tactical withdrawal and moved outside the camp to face the enemy and await reinforcements. Other sources claim that the jihadists were able to penetrate the camp for a time. The Malian army does not confirm this. It does confirm, however, that the French army intervened: with the help of a drone, but also with airstrikes from planes and helicopters.
On the allied forces side, at least nine Malian soldiers lost their lives and other wounded were transported by a helicopter of the UN Mission in Mali (Minusma). According to the Malian army, about 20 jihadists were killed, an armored vehicle was destroyed, and motorcycles were destroyed. The attack was claimed by the Support Group for Islam and Muslims, affiliated with Al Qaeda.