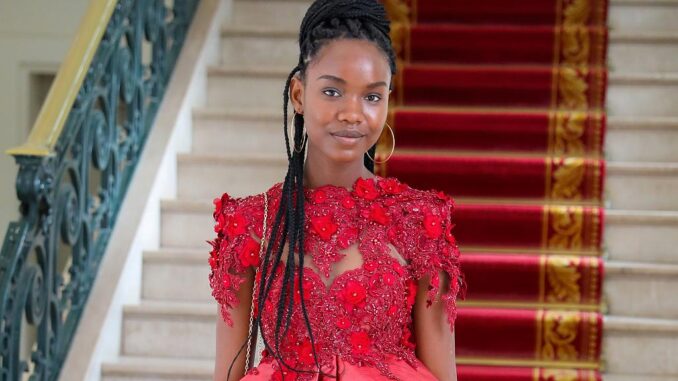 The Senegalese student who went missing in France, Diary Sow, did not reappear physically, but virtually this week promoting her second book on social networks.
The "disappearance" – which turned out to be voluntary – in France of this brilliant student last month had sparked intense mobilization.
Crowned "Senegal's best student" and enrolled in scientific prep at the prestigious Louis le Grand high school in Paris, Diary Sow is also the author of a novel published in January 2020, Sous le visage d'un ange (Under the Face of an Angel).
And it was while promoting her second book that she resurfaced on social networks.
In a three-minute video clip posted on Diary Sow's now verified Instagram account, a female voice gives a glimpse of her new novel, And the Masks Are Falling, the story of a "teenager with a painful past" who flees her family home.
Relief and admiration for some, a publicity stunt, for others. She does not evoke her fugue which moved the whole country. But in the comments that accompany the clip, Diary Sow publishes some "clarifications".
"This video, born in an 'idle' hour, in a troubled period, has led you to conclusions that are sometimes erroneous," writes the author, who emphasizes that she completed the novel "well before all these events".
And to continue: "To take up writing again, (…) just to give a message of hope, of renewal perhaps. It is necessary although I advance". Diary Sow also asserts that the story is "entirely fictitious", the "similarities with the current situation are pure coincidence".
Diary Sow has therefore chosen to express herself in writing. Many hoped to see her, or hear her. In a message when she reappeared two weeks ago, her mentor and godfather, the Senegalse Minister of Water, said, "she needs serenity."