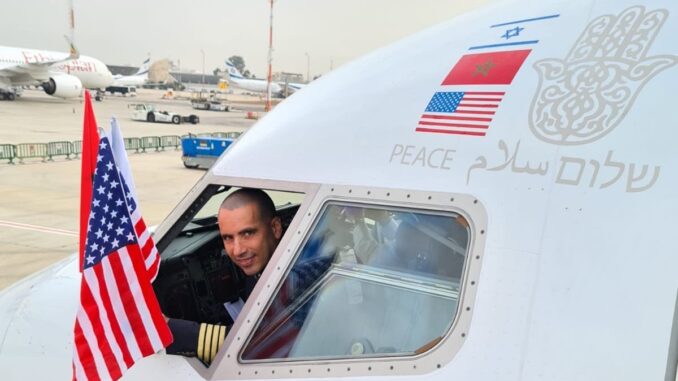 Mayor of U.S. city of Orlando, Buddy Dyer, has called on the Biden administration to honor the U.S.-Israel-Morocco agreement and build upon it to advance U.S. interests in the region.
In an Op-Ed published in "Orlando Sentinel" paper, Mr. Dyer urged the Biden administration to support the diplomatic deal brokered by the U.S. between Israel and Morocco, saying the deal is "the latest and best evidence of an alliance that we ought to reinforce whenever and however we can" as "there is much that binds the 243-year diplomatic history of Morocco and the United States".
The agreements signed by Morocco and Israel will increase commerce and cultural exchanges between the two countries, said the U.S mayor, noting that was an important step in the region and it was well-received within Morocco itself.
"Now, some wish to see that agreement paused or reversed, in part because of the United States' recognition of an area in Morocco known as the Western Sahara. But I'd urge caution in reversing this agreement", added Mr. Dyer, affirming that "peace of any kind in this part of the world is hard-won, and this agreement inches us toward peace".
He also said that "at a time when the world is more interdependent than ever, particularly as we fight a global pandemic, diplomatic deals should be treated as wins, no matter which president pushed for the deal itself".
Buddy Dyer, who visited Morocco two years ago within the frame of a trip made by a coalition of U.S. mayors, stressed the importance of strengthening Moroccan-American relations, recalling that Morocco is an important U.S. ally, the first country to recognize the United States in 1777 and signed a treaty of peace and friendship in 1786, one year before America even had a Constitution.
According to the Orlando mayor, "it's not just history and the past that should lead us to deepen these ties, it's the future of that part of the world. In a region rife with anti-Semitism, Morocco has taken a strong stand against vulgarities like Holocaust denial".
He also commended the progress made by Morocco in women empowerment, gender equality, renewable energies and the fight against climate change and global warming.
Several influential US political personalities, think-tanks and experts have called on the new U.S. administration to support its predecessor's recognition of Morocco's full sovereignty over its entire Sahara and the U.S.-led Israel-Morocco diplomatic deal which advances stability in North Africa and the Middle East.