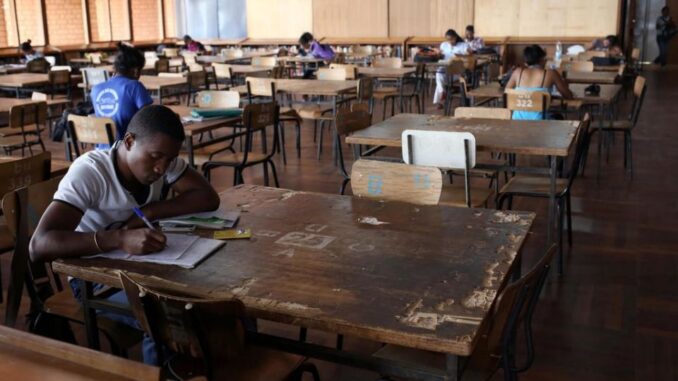 In the city of Tamatave, on the east coast of the country, a student demonstration degenerated Thursday, February 18 into a clash with the police. One student was shot dead and another, also with gunshot wounds, is still in hospital. The students were demanding the payment of their university scholarships, which they have been waiting for, for almost four months.
They were about 200 students to demonstrate, according to Jean-Christian Rakotovao, commissioner of the city of Tamatave. The confrontation took place in the university compound itself, where gendarmes fired live ammunition at the students, following stone throwing and acts of vandalism, the commissioner said.
Two demonstrators were injured and transferred to hospital where one of them died. He had been shot in the leg. The police claim self-defense, and Colonel Josh Rabemanantsoa, commander of the national gendarmerie, said that an investigation has been opened within the gendarmerie to determine responsibility for the tragedy. Three gendarmes were also injured, according to the police.
The protesters demanded the payment of four months of scholarships to help them meet their daily needs. The students also demanded notebooks and pens to work with. For the president of the University, administrative problems are the cause of the late payments. However, Zafitody Conscient assures that one month of scholarship and the equipment claimed by the students will be paid starting Wednesday, February 25.
The University of Tamatave is not alone in experiencing clashes and student demonstrations. The University of Fianarantsoa also has a problem of unpaid scholarships, and students were on the streets Thursday night. Last weekend, it was the medical students of Ankatso University, in the capital city, who were claiming their scholarships for the year 2019-2020.