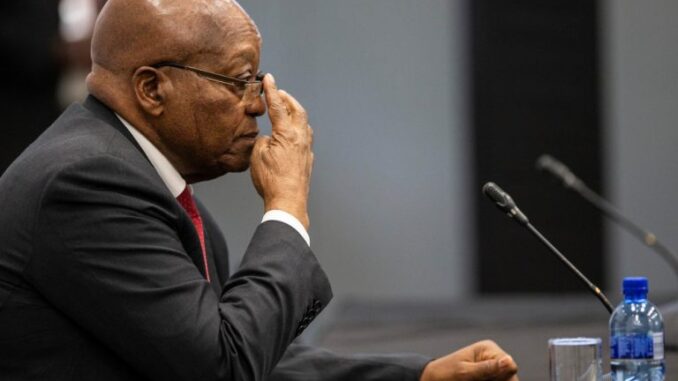 The noose is tightening around former president Jacob Zuma, who is mired in cases of embezzlement. On Monday, the commission charged with investigating corruption under his chairmanship called for two years in prison against him.
The anti-corruption commission charges the former South African head of state with contempt of court for refusing to testify. It therefore demands that Jacob Zuma be sanctioned.
Since the creation of the commission three years ago, the former president has defied justice and has used every possible means to avoid having to testify. He has already been implicated by some forty testimonies from high-ranking officials and former ministers. He himself appeared once before this commission last November, and since then he has been piling up appeals to avoid having to appear again. He has even accused the president of the commission of not being impartial.
Last week, Jacob Zuma went so far as to defy an order from the Constitutional Court that had summoned him to appear before the commission of inquiry. The straw that broke the camel's back.
On Monday, the president of the commission filed a lawsuit in the highest court of the country demanding that Jacob Zuma be punished for "intentionally and illegally" refusing to advance the investigation.
The judge therefore demanded two years in prison for the former president. However, this commission has no power, nor can the findings of its investigation lead to charges. Charges can only be forwarded to the prosecutor's office for possible prosecution.
Whether or not contempt of court charges will be filed will depend on the response of the prosecutor's office.