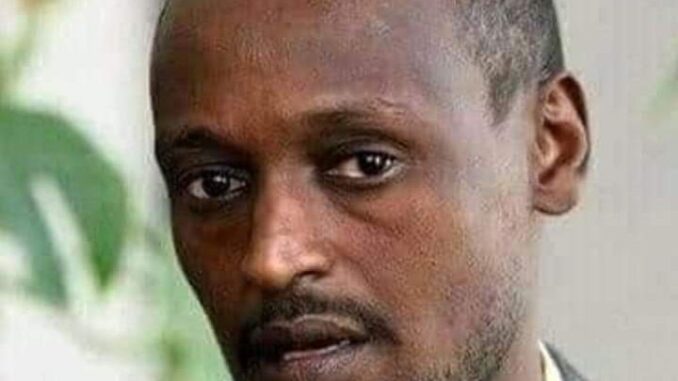 Opposition presidential candidate Yaya Dillo claimed that his home was attacked on Sunday and several people around him were killed. This claim was refuted by the Chadian Minister of Communication and government spokesperson.
Chadian opponent and presidential candidate Yaya Dillo reported on Sunday morning on the media about an attack on his home in which several of his relatives were killed.
According to the opponent, the attack was carried out by men of the Chadian army, specifically by a unit of the presidential guard led by the son of President Idriss Déby. This assertion was confirmed by members of the Chadian Human Rights Convention who visited the site.
At 5 a.m. they attacked my home, "says the opponent. The people of the President's close guard… They killed my mother, my son and three of my parents".
Yaya Dillo, a former rebel leader who once rallied to President Idriss Déby, has filed a candidacy for the April presidential election. Yaya Dillo Djerou, also a former minister, a close relative of the head of state and a native of the same region, was nominated for the presidential election by the Socialist Party Without Borders. "The objective is to assassinate me! ", he assured us this Sunday morning.
According to Cherif Mahamat Zène, it was the police who came to Yaya Dillo's home to execute two warrants to bring him to justice. "This is not an armed attack on the home of an opponent, but a refusal (on his part) to respond to two judicial warrants. Judicial summons on which the minister refuses to give details.
According to Cherif Mahamat Zène, the police attempted to arrest Yaya Dillo this morning and, having come under fire upon arrival, "had no choice but to shoot back. The minister reports two dead and five wounded, including three police officers. While expressing regret that it has come to this point, the government condemns what it calls an armed rebellion and speaks of "a well-planned attempt to destabilize the state.
Elements of the army, the gendarmerie, and the police were deployed several hundred meters away with pick-ups and tanks. And the neighborhood was completely sealed off. During the day, there were several attempts at mediation. One was led by community leaders, but the outcome is not known. As well as several other attempts at mediation led by high-ranking officials, which were unsuccessful".