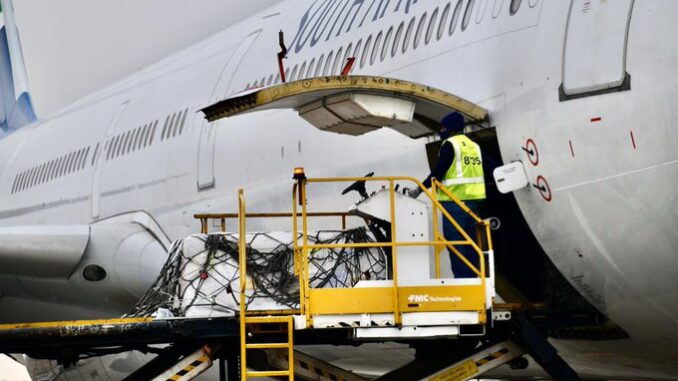 The country received a second shipment of Johnson & Johnson vaccines on Saturday, February 27. South Africa is the country most affected by the Covid pandemic on the entire African continent with approximately 1.5 million cases and more than 49,000 deaths. Authorities plan to administer a vaccine to 40 million people, two-thirds of the population, which would provide a level of herd immunity.
Some 80,000 vaccines arrived in Johannesburg the previous day from Belgium. This is the second shipment of Johnson & Johnson vaccine. According to authorities, more than 63,600 health workers have already been vaccinated since the campaign was launched 11 days ago.
This is a welcome pace, whereas last month the authorities chose to stop the campaign with AstraZeneca vaccine, whose effectiveness against the South African variant Covid had been questioned.
For Glenda Gray, president of the South African Medical Research Council, this time the vaccination campaign is on the right track. "We believe this approach is the right one and is effective, and we are proud to be able to offer this vaccine in a single dose. We want to thank all those who are working hard to achieve this ambitious immunization program".
According to the authorities, 200,000 additional vaccines are expected by the end of March. After health workers, it will be the turn of the elderly, teachers, mining workers, police, military and civil servants to be vaccinated. And this at a time when the country fears a third wave of the epidemic as the winter season approaches from May.