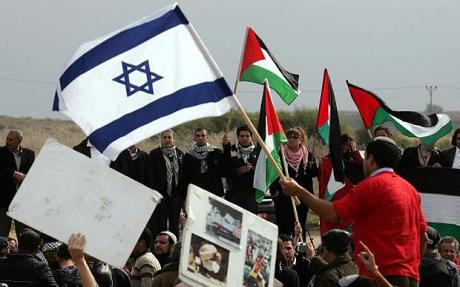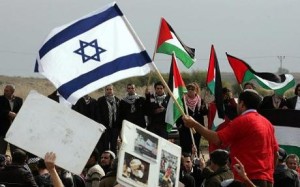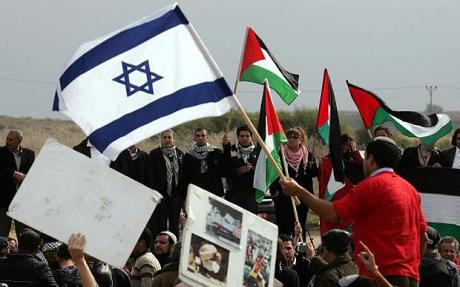 The European Union (EU) could be considering the ongoing negotiations between the Palestinian Authority and Israel as the last chance for a definitive agreement. The union is planning to implement decisions which will heavily impact both parties if the talks fail. The deadline of the secret talks between Palestine and Israel is in April. The spokeswoman of EU's Foreign Affairs chief said they are "fully behind" the talks.
An EU official under the condition of anonymity has revealed that Israel will be obliged to begin labeling its product coming from the settlements of Judea and Samaria. Half of its members are in favor of such a measure and many are expected to support it if the talks fail. Earlier this year, the EU formally recommended that Israeli activity in Judea and Samaria be "prevented" through an economic boycott of Jewish industry in those regions.
The Palestinian Authority receives almost €300million euros aid per annum from the EU but the amount could drastically be reduced if the April deadline fails. The Palestinian authority heavily denies on aid to operate.
EU's Ambassador to Israel Lars Faaborg-Andersen said "there is reason to be more optimistic for a breakthrough this time around". He criticized Israel's announcements of building new homes on Judea, Samaria and Jerusalem as "a very unfortunate dynamic". The Ambassador applauded John Kerry for his efforts in bringing an end to the conflict between Palestine and Israel.
Although the official claimed that talks were progressing and were very serious. President Mahmoud Abbas has reiterated his desire to pursue talks "on the 1967 borders with Jerusalem as its capital." Israel doesn't consider it to be the ideal solution but remains steadfast in discussing all core issues during the negotiations.