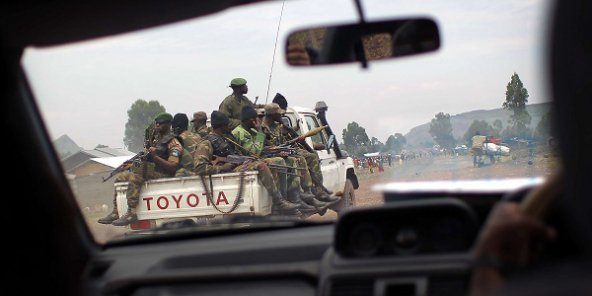 Dr Alex Dzabana, a civil society leader in Congo and president of the M22 Association, was reportedly abducted this Thursday morning outside his home in Brazzaville. His relatives are awaiting news.
Joe Washington Ebina, another civil society figure in Congo-Brazzaville, recounts the events: "We were informed that at around 8:00 a.m., a vehicle was parked in front of his home for several hours. And when Dr. Alex was returning home – after he had made his rounds in this neighborhood – he was abducted by individuals who took him manu militari. They assaulted him and lifted him up, put him in the vehicle and took him in an unknown direction. "
According to Joe Washington Ebina, Dr. Alex Dzabana had been noticing suspicious people in front of his house for some time: "He had informed us that there were people in front of his house for several weeks. So regularly he had received this kind of threats, but we did not think that it would be acted upon. So we are very surprised and we are waiting to find out where he is at the moment. "
"He is someone who regularly defends human rights in Congo, who defends democracy… So he has no tongue in cheek. It is his whole life that disturbs and has always disturbed, especially knowing that we are in an election period, says the figure of civil society concerned about this kidnapping. Just a month ago, a lawyer was also kidnapped in this way. Today, he is a human rights defender. We are very concerned about the situation and where he may be at the moment.