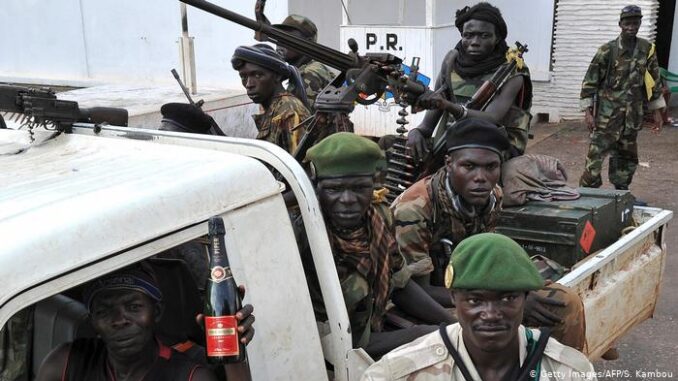 On Wednesday 31 March, a group of United Nations experts denounced the "serious human rights violations" committed by Russian paramilitaries fighting alongside pro-government forces who have been battling a new rebellion since December
The United Nations Panel on Mercenaries has denounced the increased use of private security companies by the authorities in Bangui, which has been facing a new rebellion since December. But the Central African government spokesman, Ange Maxime Kazagui, refutes the use of private military. The government spokesman assures that an official response will be given "in the coming days.
For his part, MP and former presidential candidate Martin Ziguélé is also sounding the alarm about the behavior of foreign forces allied with the Central African Army in the ongoing counteroffensive against the CPC rebels, particularly Russian forces. He said he was "very concerned" about the "recurring" reports he received from representatives of his party (MLPC) in various towns in the country about possible "abuses" and "human rights violations" when these forces retook towns that had fallen under rebel control.
When contacted, UNMISCA did not react to the communiqué until last night, nor did the Russian embassy in the country, which said on Monday that it had only sent "instructors" to Bangui, "mostly former Russian army officers" who "do not take part in the fighting" unless "they are targeted.