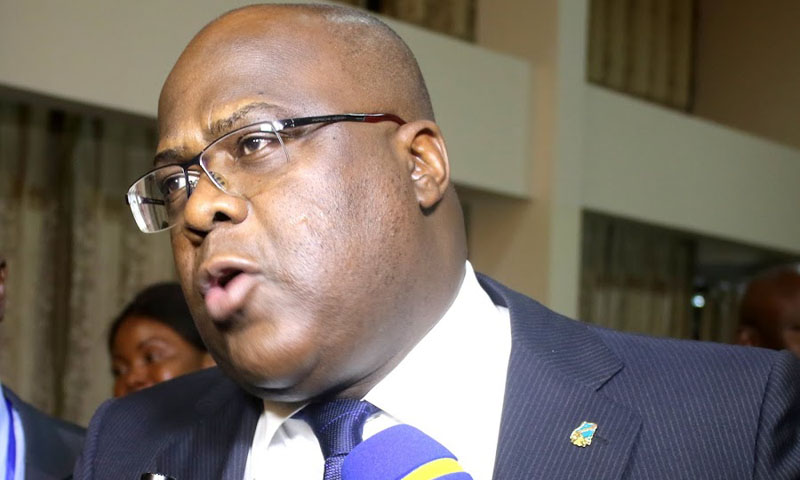 A new government team, made up of personalities all of whom support President Félix Tshisekedi, was unveiled on Monday, April 12 in the DRC. This appointment comes four months after the breakup of President Tshisekedi's coalition with his predecessor Joseph Kabila.
After two months of waiting, the DRC has a new government. Called the government of the "sacred union of the nation", the new team has 57 members, including the Prime Minister. That is ten fewer than the previous one. But this is still more than expected, including by the head of government Sama Lukonde, given the meagre resources of the state. He explains this by the size of the coalition that supports him. The sacred union is the largest political coalition the DRC has ever known," he said.
Appointed last February, he justified his choices at a press conference. "After my appointment, I had announced discussions with political parties and groups" which were extended to civil society, he recalled, stating the criteria used for these appointments, such as the number of MPs acquired or moral qualities.
The new team includes four deputy prime ministers, nine ministers of state, 31 members, one deputy minister and 11 vice ministers. Twenty-seven percent of the team is made up of women, who have been appointed to key positions, such as Rose Mutombo at the Ministry of Justice and Antoinette N'Samba at the Ministry of Mines.
Only one minister in five comes from the old team. Pius Mwabilu remains in Urbanism, Julien Paluku in Industry, Jean-Lucien Bussa in Foreign Trade. So there are 80% newcomers, like Patrick Muyaya at the Ministry of Communication.
But these new personalities are for the most part far from being unknown. For the first time in this government, there are personalities close to the opponents Moïse Katumbi and Jean-Pierre Bemba. Each has a deputy prime minister. Christophe Lutundula, close to the former governor of Katanga, will be in charge of foreign affairs, while Eve Bazaiba, secretary general of the MLC, will deal with environmental issues.
Among the priorities of this new government are peace and stability in the country, education and health. "There will have to be reforms in the fiscal area in order to have the means" to organize the elections, the Prime Minister added.