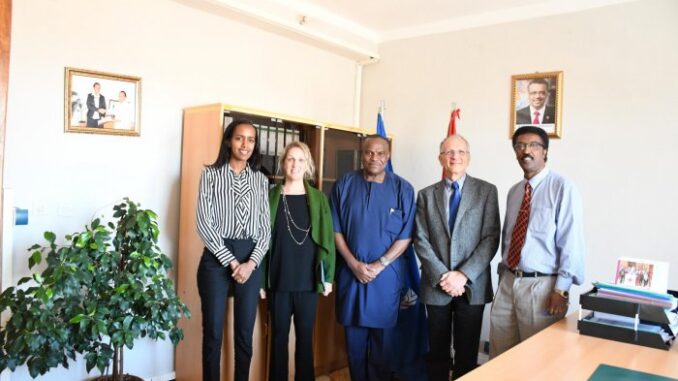 The European Union is preparing to reallocate 121 million euros of development aid intended for Eritrea in favour of other projects in the Horn of Africa. According to our information, this about-face by the Brussels Commission is motivated by Asmara's blocking of the projects financed, but also by the commitment of Eritrean troops in Tigray.
If approved by member states, the decision will mark the end of Europe's controversial support for Eritrea's autocratic regime since 2018.
In all, this affects eight of the nine infrastructure projects initially financed with European funds, worth 121 million euros. The reason, a Commission spokeswoman explained to RFI, is that these projects are at a standstill "because the Eritrean government has been refusing final approval for months.
The Commission therefore intends to reallocate this money to other projects in the region: 62 million for the democratic transition in Sudan, 18 million for aid to refugees in Tigray, 20 million for food aid in South Sudan and 20 million for support to refugees in the Horn of Africa. The final decision of the member states is expected "soon," the source said.
In addition to what she calls the "lack of Eritrean commitment," there is another reason for the decision: even though the discussion about disengagement predates the war in Tigray, "the situation is further aggravated by the involvement of Eritrean troops in the ongoing conflict," the spokesperson admits.
For his part, the Eritrean Minister of Information gave his usual sibylline response to this decision: according to Yemane Ghebremeskel, it "amplifies the [European] ambivalence about the serious crimes of the defunct clique of the TPLF", the dissident party driven from power in Tigray.