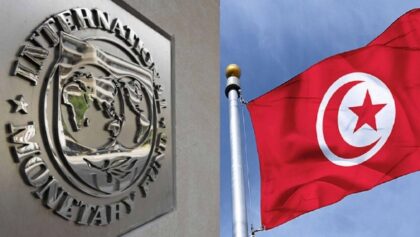 Tunisia is aiming to get a $4-billion loan from the International Monetary Fund (IMF) to save its hard-hit economy, Prime Minister Hichem Mechichi has said as the North African country is due to start negotiating this week a loan program from the Washington-based financial institution.
In an interview with Reuters, Mechichi indicated that politicians faced a "last opportunity" to save the economy.
"All efforts must be unified in Tunisia because we consider that we have reached the last opportunity and we must use it to save the economy," he has wished.
Tunisia is due to start talks with IMF from May 3 for a three-year loan program that he said could unlock $4 billion for the North African country whose sluggish economic has been hard hit by the pandemic.
The Premier also noted that details of an agreement with powerful labor unions, seen as vital to unlock foreign funding, were still being finalized, Reuters reported.
IMF asked Tunisia to implement a set of reforms including the issue of public finances and debt and a restructuring of subsidies, public firms and the public wage bill.
Mechichi indicated that some of the reforms are unpopular but his government will do "what saves the economy from collapse".
Tunisia's economy contracted by 8.8% last year as the pandemic hit the vital tourism sector. This year the economy is expected to grow by 3.8% according to IMF estimates.
Tunisia also struggles with a surge in its budget deficit that stood at 11.5% in 2020 when the country received $750 million emergency assistance from the IMF.