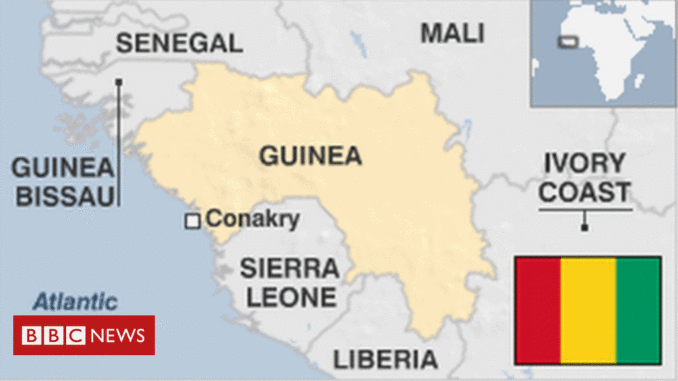 At least fifteen people were killed on Saturday, May 8, in a landslide at a gold mine near Siguiri, the latest in a series of gold panning tragedies in northeastern Guinea. The victims were surprised when all seemed to be calm in this region where thousands of illegal gold miners, faced with major survival problems, flock from all neighboring countries.
An overhanging rock caused the landslide in the locality of Tatakourou, not far from Doko, near the Malian border. The rock broke away for as yet undetermined reasons.
This tragedy comes after a series of other similar accidents that have caused dozens of deaths in recent years, often buried in deep galleries.
According to several sources, this time the victims were surprised while they were sitting in the shadow of this gallery, at maybe two or three meters deep.
Fifteen bodies were extracted by rescue workers before being buried in the early evening. Two women were among the victims. It is not excluded that other gold miners are trapped in the galleries whose accesses were blocked by the accident.
Guinean President Alpha Conde said he was "saddened," according to his spokesman. He asked the government to carry out all the necessary investigations to determine the exact causes of the tragedy and to pinpoint any responsibilities.