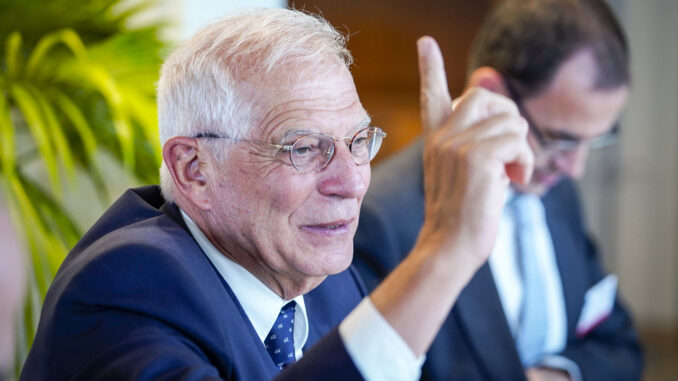 No less than 38.5 million euros were earmarked for the Malian Treasury for 2020. The authorities in Bamako have not met the objectives jointly set with Brussels. This is not the first time that Europe has suspended its budgetary support to a Sahelian country, but it is the first time that it has made this known publicly.
Like other Sahelian countries, Mali had already suffered in recent years from postponements of European budgetary aid. But the information had remained completely confidential. This time it was Josep Borrell himself, the European High Representative for Foreign Affairs, who mentioned it publicly during his African tour.
Budgetary aid, in parallel with aid programs designed from A to Z by donors or aid to NGOs or UN agencies, is paid directly to the treasury of the beneficiary states, which are responsible for achieving the objectives defined jointly with Brussels, in terms of, for example, the recruitment of doctors in hospitals, the creation of school canteens, or the banking of military payments. These last two indicators in particular left much to be desired in Mali.
The unpaid funds will be reallocated to the overall envelope of 100 million euros promised by Josep Borrell to Mali for the organization of elections and a number of reforms.
An illustration of the new European strategy in the Sahel: an ambitious partnership, but also more effective and more transparent for the benefit of the people of the Sahel.