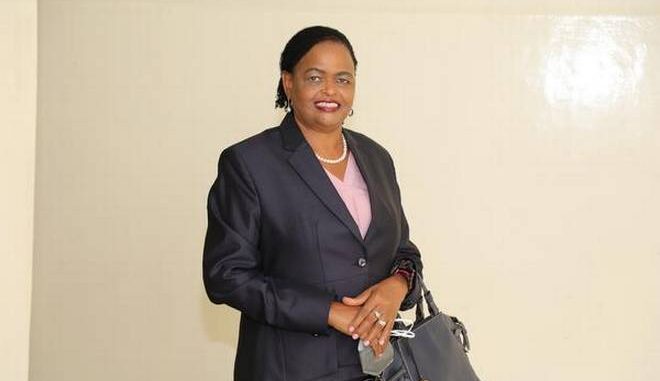 Judge Martha Koome has been appointed Chief Justice of the Supreme Court by President Uhuru Kenyatta. With 33 years of legal experience, she is known as a strong advocate for women's and children's rights.
The appointment has been described as "historic" by local media for the woman who becomes the first woman to head one of the three branches of government in Kenya.
Her nomination was validated on Wednesday by the Kenyan Parliament after a highly competitive process that was not a foregone conclusion. Among the ten candidates, Martha Koome was not the favorite. But during her four-hour televised hearing before the Judicial Committee, her calm tone appealed. And her background as a human rights activist was a big plus.
The lawyer made a name for herself by defending political prisoners under former President Moi's regime. Born into a polygamous family of 18 children, she has since become a strong advocate for women and children. In particular, she worked to better protect their rights in the 2010 Constitution.
Her appointment comes at a sensitive time in Kenya, with just over a year to go before the elections, when the Supreme Court is responsible for the electoral dispute. Above all, relations are tense between the executive and the judiciary. A dispute between his predecessor and the head of state has delayed the appointment of 40 judges. And last week five judges declared the constitutional reform process sought by President Kenyatta to be illegal.
Martha Koome will also have to deal with a judicial system marked by trial delays, underfunding and corruption. Describing herself as "a judge who looks at society," she pledged to address these challenges. "Kenyans will feel safe with me," she said.
The new appointment follows the retirement in January of Justice David Maraga, who had reached the age limit of 70. Now 61 years old, Martha Koome will be able to serve until she is 70, with the option of retiring early at 65.