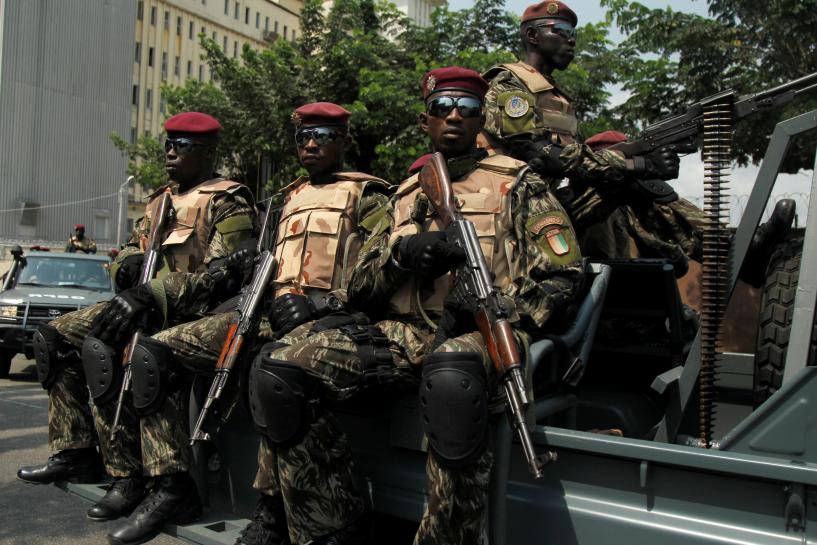 An army vehicle was blown up by an improvised explosive device on Saturday, June 12. Three soldiers were killed, according to the army's Chief of Staff, General Lassina Doumbia. It happened in Tehini, on Saturday night, in the area where an Ivorian soldier already died earlier this week, after a jihadist attack.
The death toll provided by the Côte d'Ivoire General Staff indicates three dead and four wounded evacuated and treated. For the high command, what happened was a "complex attack.
According to the army's version, on Saturday, June 12, at around 7:00 p.m., an army patrol was on reconnaissance when one of the troop transport vehicles ran over a hidden improvised explosive device that went off as the vehicles passed.
Last Monday, another soldier died in Tougbo, also in the same area. In one week, four Ivorian soldiers have died in the northeast of the country, near the border with Burkina Faso. Just over two months ago, on 29 March to be precise, two attacks had already targeted the Ivorian defense forces, again in the north.
On Thursday, June 10, Ivorian Prime Minister Patrick Achi inaugurated the international academy for the fight against terrorism in Jacqueville in the presence of French Minister Jean-Yves Le Drian. Ivorian security officials are concerned about these repeated attacks. They should meet "to at least understand what happened," a well-informed source told us.