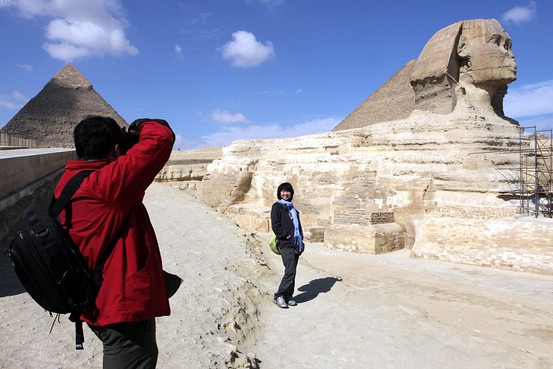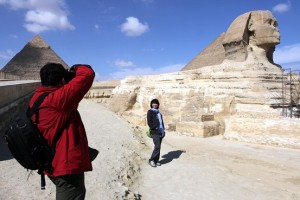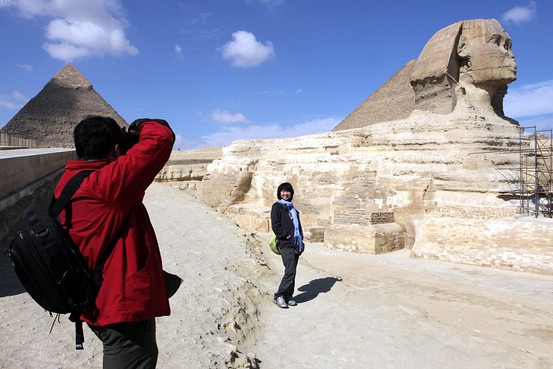 The Egyptian Tourism Authority and the Union of Indian Trip Organisers have signed a cooperation protocol, named 'One Million Indian Tourists,' and oriented towards promoting the North African country as a tourist destination in India. The two parties are targeting one million Indian visitors within the next three years. The ceremony was attended by Minister of Tourism Hesham Zaazou and Minister of Aviation Abdel Aziz Fadel. The political crisis in Egypt seriously has a negative impact on the tourism sector and numbers have dropped by more than half.
Tourism Minister Zaazou said that they are "aware that there are security concerns about visiting Egypt" but "the tourist has never been target". He added that the government is increasing its efforts in assuring the security of the tourists. Video surveillance cameras will also be installed in temples, tombs and other tourist destinations.
Governor Tarek Saadeddin of Luxor, a region known for its touristic attractions, fully supports the protocol agreement. The agreement aims to attract 1 million Indian tourists over the next three years and encourage cooperation between the tourism sectors in both countries and help Egypt overcome the current issues that have been plaguing the tourism sector since January 2011.
To facilitate the attainment of the protocol's agreement; Egypt has decided to review its visa approach. Indians will now be issued a visa upon their arrival in Egypt. A Memorandum of Understanding was also signed with several Indian tour operators to further promote the initiative. It also includes Cox & Kings, Thomas Cook, Akbar Travels, and Mercury Travels among others. EgyptAir will increase its destination to New Delhi and Mumbai International Airport.
Egypt has been suffering for several months on violence especially between the supporters of the Muslim Brotherhood and the security personnel.