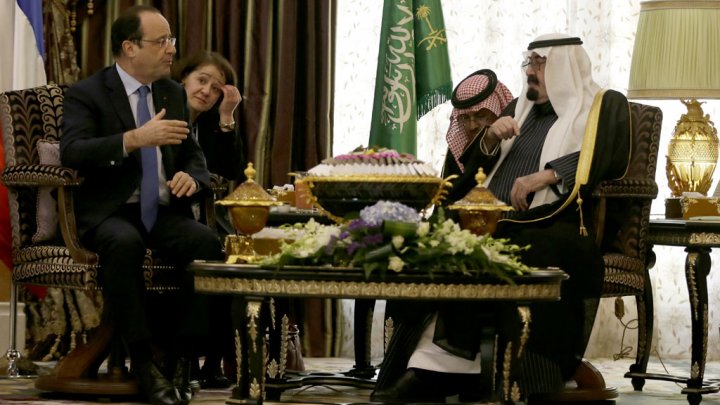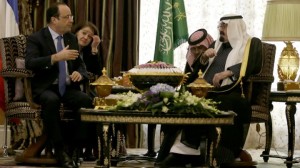 Saudi Arabia, one of the major oil-rich Gulf monarchies, has offered Lebanon $ 3 billion dollars to enable the middle-eastern country enhance the capacities of its beleaguered army, challenged by well-trained and well-equipped Hezbollah group.
Lebanese president Michel Suleiman, who announced the Saudi donation in a TV address, said the Saudi financial contribution would be used for the purchase of weapons from France.
Arms sales contracts will be discussed by President Michel Suleiman with his French peer François Hollande during the latter's scheduled visit to Lebanon.
The Saudi grant for the Lebanese army comes few days after the car bomb that rocked lately central Beirut, killing 16 people including former Lebanese Finance minister Mohammed Chatah. He was a senior advisor to the former Lebanese Prime Minister Saad Hariri. Chatah was killed in the blast while he was en route to a meeting of with Hariri, Head of the 14 March Alliance, opposed to the Syrian regime.
Chatah was an outspoken critic of the Syrian president Bachar Al Assad and of Hezbollah. Few hours before his assassination, Chatah said in his twitter account that "Hezbollah is pressing hard to be granted similar powers in security and foreign policy matters that Syria exercised in Lebanon for 15 years."
Lebanon is struggling to cope with the fallout from the civil war in Syria. That conflict has deeply divided the country along sectarian lines, and paralyzed the country's political system.
The assassination of Chatah in a new car bomb has fuelled fears that the country, which suffered a brutal 15-year civil war of its own that ended only in 1990, could be slowly slipping back towards a deadly sectarian conflict.