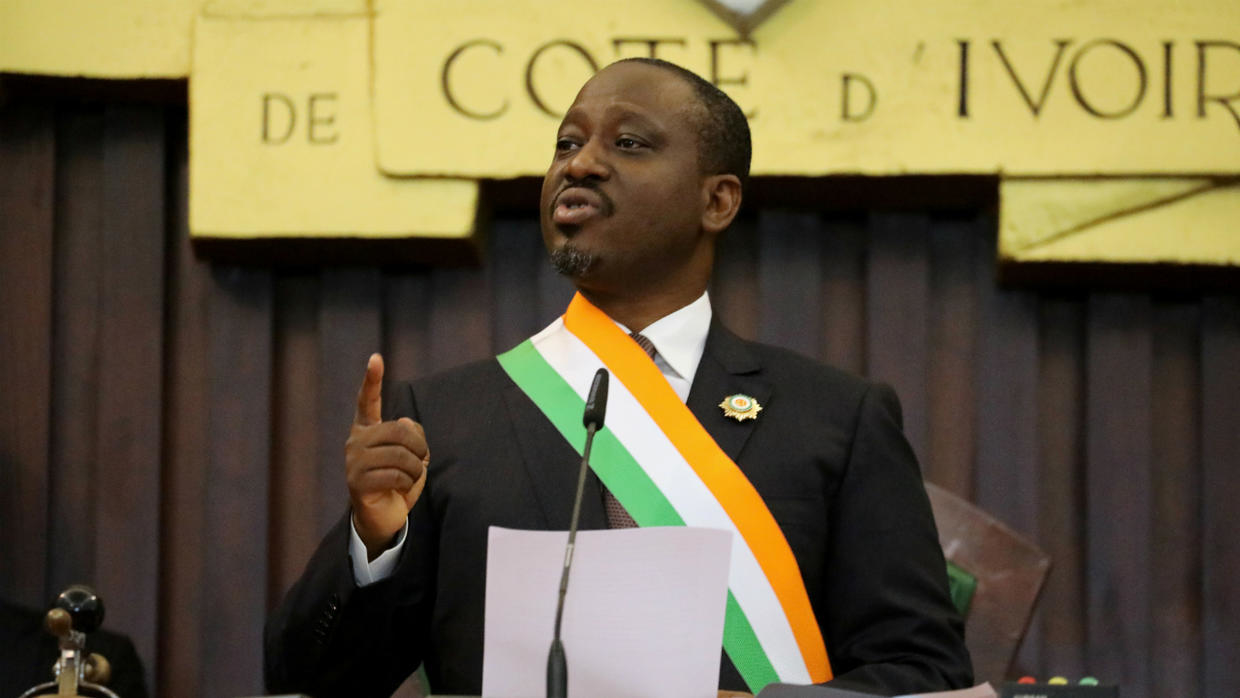 Guillaume Soro has been sentenced to life in prison by the criminal court in Abidjan. The former president of the National Assembly and 19 of his family members were charged with, among other things, attempted undermining of State authority and conspiracy, dissemination of false news, and disturbance of public order. Fourteen defendants were in the box. The others, including Guillaume Soro, were tried in absentia, as they were in exile in Europe.
The court followed the prosecutor's recommendations: life imprisonment for former president of the national assembly Guillaume Soro, 20 years for his lawyer Affoussy Bamba, who was also exiled. Another 20 years for his director of protocol Soul to Soul and the soldiers of his bodyguard, convicted of attempted undermining of state authority and conspiracy, who appeared at the trial that began on May 19.
The regime accused them of fomenting an insurrection against the authorities. Alain Lobognon was convicted of holding a press conference on December 23, 2019, as Guillaume Soro's plane was about to land in Abidjan. The former minister and ex-deputy was sentenced to 17 months in prison for disturbing the peace. So were the two brothers, Simon and Rigobert Soro. All three served 18 months in pre-trial detention. They are therefore free.
The court also ordered the dissolution of Générations et peuples solidaires (GPS), the political movement of Guillaume Soro. The 20 defendants were also ordered to pay 1 billion CFA francs in damages to the State of Côte d'Ivoire. The defense lawyers, who denounced the hearing as a political trial, have announced their intention to appeal.