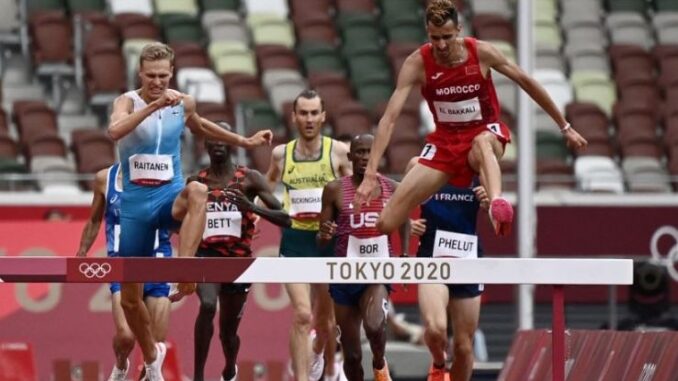 Moroccan athlete Soufiane El Bakkali won the gold medal on Monday in the 3000m steeplechase final at the Tokyo Olympics, giving Morocco its first medal at the Games.
The Moroccan athlete who scored 8.08.90 came ahead of Ethiopian Girma and Kenyan Kigen.
This is the first gold medal for Morocco since those gleaned by Hicham El Guerrouj in Sydney.
El Bakkali becomes the second Moroccan to win a medal in the race after Ali Ezzine's bronze in 2000 in Sydney.