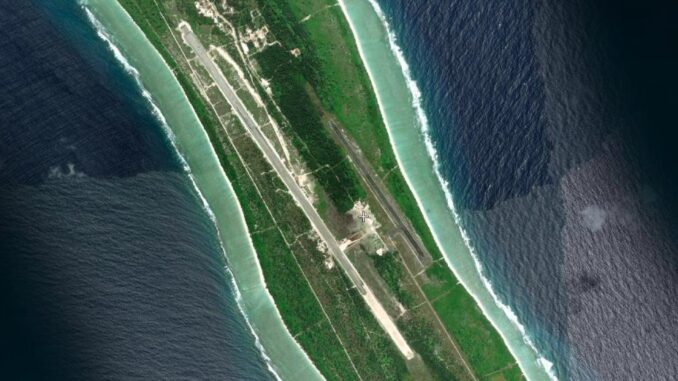 Mauritius on Wednesday evening denied press reports that it had given India permission to build a military base on the island of Agalega, with a presidential adviser saying no such agreement existed between the two countries.
This week, the Qatari channel Al-Jazeera had claimed that an airstrip and two jetties were under construction, with the aim of hosting an Indian military base on this isolated island, located more than 1,000 kilometers north of the main island of Mauritius, in the Indian Ocean. The Mauritian government has denied any plans to set up a military base.
"There is no agreement between Mauritius and India for the establishment of a military base in Agalega," said Ken Arian, the adviser in charge of communication to the Prime Minister.
Referring to an airstrip and a single jetty, Arian added that funding for both projects was agreed during the 2015 visit of Indian Prime Minister Narendra Modi and that they would not be used for military purposes.
The news has reignited concerns over the Chagos Islands, at the heart of a five-decade-old dispute between Mauritius and the United Kingdom. In 1965, London decided to separate this archipelago from Mauritius and set up a joint military base with the United States on the main island of Diego Garcia.
Mauritius claims this territory and Mauritians from the Chagos have accused the United Kingdom of "illegal occupation" and of preventing them from accessing their homeland.
In 2016, the UK extended a contract on the use of the military base with the US until 2036. The base played a key strategic role during the Cold War before being used in the 2000s in the conflicts in Iraq and Afghanistan.