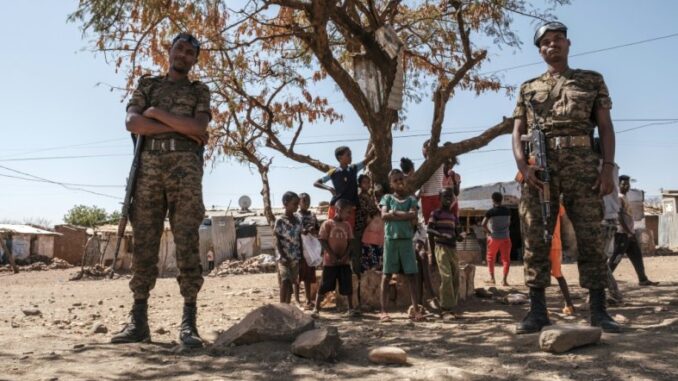 The U.S. Treasury on Monday imposed sanctions on the head of the Eritrean army for alleged human rights violations in the conflict in the neighboring Ethiopian region of Tigray, official sources said Monday.
According to a statement from the U.S. Treasury Department, General Filipos Woldeyohannes, Chief of Staff of the Eritrean Defense Forces (EDF), is accused of leading "an entity that is engaged in serious human rights violations committed in the ongoing conflict in Tigray.
"The EDF is responsible for massacres, looting and sexual assaults. EDF troops have raped, tortured and executed civilians; they have also destroyed property and ransacked businesses," the statement charged.
Among the atrocities described in the strongly worded statement, Eritrean forces are accused of bayoneting pregnant women and "leaving them to die. Denouncing what it considers to be "unacceptable accusations", "baseless allegations" and "blackmail", the Eritrean Ministry of Foreign Affairs, in a strongly worded statement, strongly rebuked the United States.
Eritrea concludes its statement calling on the UN Security Council to "deter and seek redress for the repeated acts of flagrant violations of international law and the sovereignty of peoples and nations by the United States of America.