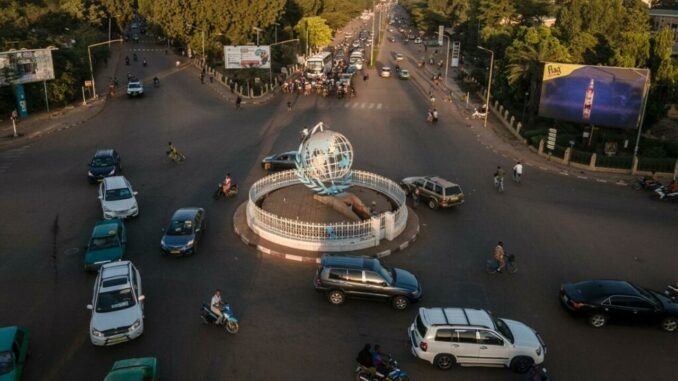 The Philippe Zinda Kaboré high school in Ouagadougou, the largest school in the country, has been closed for this school year. This decision was made by the government, which deplores the vandalism of the students. Teachers see this as a political decision that threatens the education system.
In front of the Philippe Zinda Kaboré high school in Ouagadougou, the gates are double-locked, whereas usually at this time of the year, the school is swarming with people, some to register new students, others to collect an administrative document. The whole thing is a never-ending stream of comings and goings.
But at the moment, it is a silence of cathedral. Since May 25, 2021, the government has decided to close this institution of about 4,000 students in 75 classrooms. A decision reaffirmed on August 27.
The reason? The facts of strike of the schoolchildren having entailed acts of vandalism.
"The Philippe Zinda Kaboré high school was ransacked and today it is not functional," said Stanislas Waro, Minister of Education, "Everything was destroyed and the server containing the children's data was taken away, the teachers' files were ransacked, the light bulbs were destroyed and everything," he added.
The staff of the high school, which was established in 1953 and is named after a former Voltaic deputy in the French parliament, does not agree.
"The Minister of Education says that the children broke all the teachers' desks, which is not true. There is no reason for the closure of Zinda High School. The tables are there. The teachers' desks are there. The Philippe Zinda Kaboré high school is functional," retorts Karim Touzakoué, the staff representative.
To relocate the approximately 4,000 students, the government has allowed them to enroll in other public schools of their choice. But parents are faced with the availability of space in the host schools.