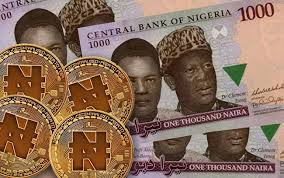 Nigeria has postponed indefinitely the launch of the eNaira, a digital version of its currency, announced the Central Bank of Nigeria (CBN), citing celebrations of the country's independence anniversary.
Central banks around the world are seeking to create digital versions of their currencies, known as CBDCs, as payments over the web grow and to compete with cryptocurrencies that are beyond the control of governments and global regulators.
Nigerians were supposed to be able to download the eNaira application and fund their mobile wallets using their existing bank accounts from October 1.
With this launch, Nigeria, Africa's largest economy in terms of GDP and the continent's most populous country (over 200 million inhabitants), was expected to become a pioneer on the continent, alongside Ghana, which has been testing its e-Cedi as a new means of exchange since September.
"The launch scheduled for October 1, 2021 is postponed, due to other activities planned to commemorate the 61st anniversary of the country's independence," the CBN spokesperson said in a statement.
"The CBN and its partners have been working day and night to ensure a smooth process," the statement added, without giving a new official launch date for the eNaira.