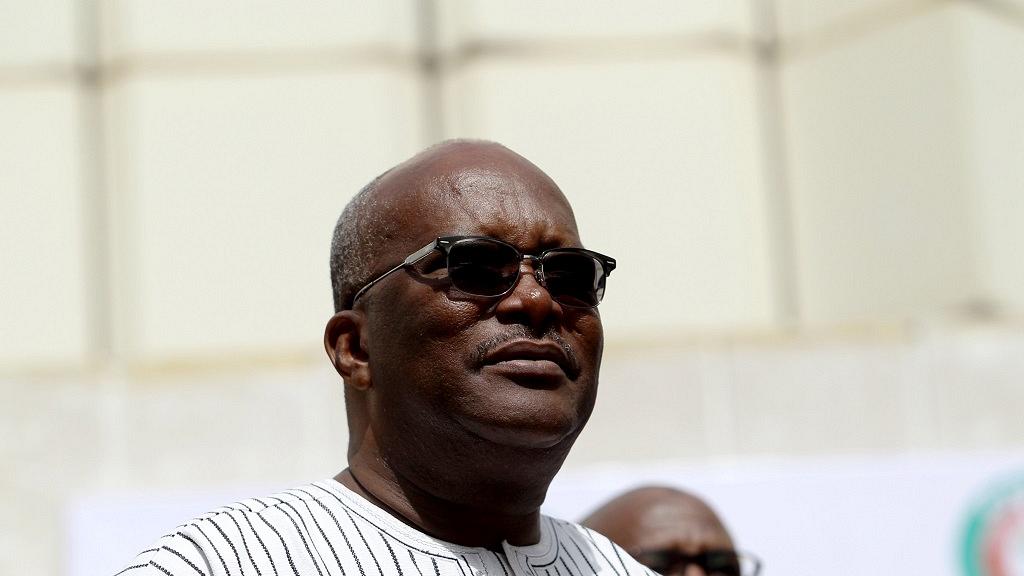 The chief of general staff of the Burkinabe army, in office since January 2019, was replaced on Wednesday evening by President Roch Marc Christian Kaboré, who proceeded to reorganize the army, two days after a jihadist attack against a military detachment that left fourteen dead in the north of the country.
In decrees, the head of state made several changes at the head of the defense and security forces.
The Chief of Staff of the armed forces, General Moise Miningou, has been replaced after less than three years of service by Colonel Major Gilbert Ouedraogo, who was previously Deputy Chief of Staff. His deputy will be Colonel Major Vinta Somé.
President Kaboré also appointed Colonel Major Marie Omer Herman Bambara as chief of staff of the national gendarmerie and Colonel Ousmane Ouedraogo as chief of staff of the air force.
No explanation has been given, but this reshuffle at the head of the armed forces comes two days after a major attack on the detachment in Yirgou, a town in northern Burkina Faso. Fourteen soldiers were killed and seven others wounded in the attack.
In late June, President Roch Marc Christian Kaboré had already dismissed Defense Minister Chériff Sy and Security Minister Ousséni Compaoré after deadly jihadist attacks that led to demonstrations.
He then took over the Ministry of National Defense, assisted by General Aimé Barthélémy Simporé.