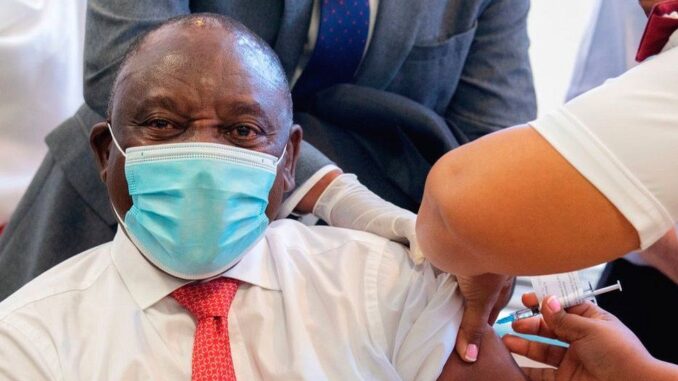 South Africa, which is pushing for equitable access to vaccines against Covid-19, has embarked on the development of Africa's first messenger RNA (mRNA) vaccine, to end the continent's dependence on rich countries.
The innovative mRNA technology involves injecting strands of genetic instructions into the body that tell the patient's cells what to make to fight the disease. The process is used by the American laboratories Moderna and Pfizer-BioNTech for their vaccines against Covid-19.
Supported by the World Health Organization (WHO), Cape Town, South Africa-based biotech company Afrigen is running a pilot project that will use "reverse engineering" (researching the design principles of a product) to reconstitute a formula close to Moderna's mRNA vaccine.
The first doses should be ready for clinical trials within a year, according to Afrigen director Petro Terreblanche. Negotiations are underway to secure a licensing agreement with the U.S. pharmaceutical giant for production.
Research and development in the state-of-the-art facility, which cost about 7.5 million euros, began three months ago.
To date, barely 5% of eligible Africans are fully vaccinated. Largely lagging behind the rest of the world, Africa is heavily dependent on imports and donations of doses from rich countries.