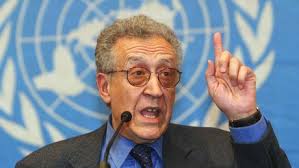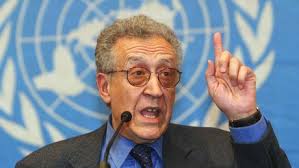 A call has been made by the UN-Arab League Joint Special Representative Lakhdar Brahimi, to speed up talks between the Syrian Government and opposition to end the fighting. The war has been dragging on for a couple of years and previous negotiations have been unsuccessful. Brahimi admitted that little progress has been done and stressed that there is great cause for concern as the "nightmare" continues. The UN officials continue to press for their proper treatment according to the international humanitarian and human rights law. Atrocities still continue to take place.
The brutality that the nation has suffered since the onset of the civil war has been massive. The urgency to take immediate action has been expressed by UN Secretary-General Ban Ki-moon who voiced out utmost shock notably after a recently reported massacre of a dozen civilians.
In trying to salvage the situation, the agreed-upon three-day humanitarian pause has made it viable to evacuate as much civilians as possible. Food and healthcare are being provided by the UN World Food Program, Children's Fund and World Health Organization are immensely working on.
The ongoing talks between the rebels and the government seek to implement the 2012 Geneva Communiqué. It calls for a transitional government to lead to free and fair elections and to provide humanitarian aid to people who have been under siege. In a bid to put in more effort to the talks Mr. Brahimi declared that he would hold a tri-lateral meeting with Russian Deputy Foreign Minister Gennady Gatilov and United States Under-Secretary of State Wendy Sherman. "We all owe it to the Syrian people, to move a little bit faster than we are doing," he said.