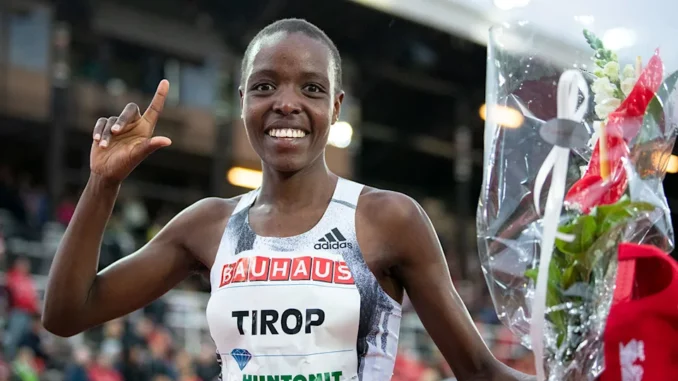 Kenyan runner Agnes Tirop, a two-time world championship bronze medalist in the 10,000 meters and a gold medalist at the 2015 world cross-country championships, has been found dead of stab wounds, Kenyan sports officials said.
Tirop, 25, had recently finished fourth in the 5,000 meters at the Tokyo Olympics. She was considered a rising star of athletics in her country.
She was found dead at her home in the high-altitude training center of Iten in western Kenya and her death could be a homicide, the same source said.
She had finished 3rd at the 2017 World Championships in London and 2019 in Doha.
"Kenya has lost a diamond who was one of the fastest rising athletes on the international stage with her remarkable performances on the track," Athletics Kenya lamented in a statement.
Her husband is still at large, and preliminary investigations tell us her husband is a suspect because he cannot be found. Police are trying to find her husband so he can explain what happened to Tirop.