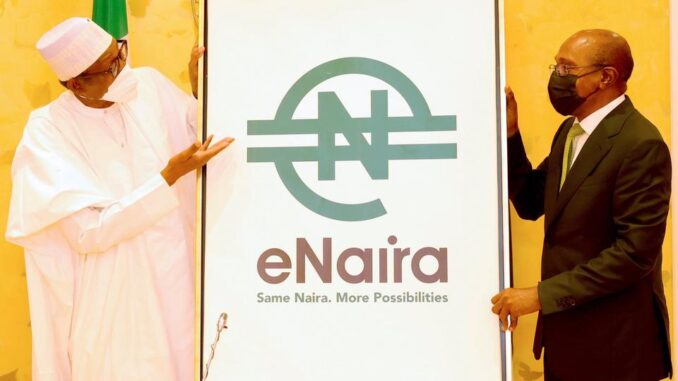 Nigeria on Monday finally officially launched a new digital version of its currency, the eNaira, President Muhammadu Buhari announced. Abuja says the crypto-currency saves on printing and cash distribution costs.
Nigerian authorities hope to capitalize on the popularity of crypto-currency to better monitor digital currency transactions, curb black market trading of the naira and also help integrate millions of Nigerians into the banking sector.
Authorities and experts say the eNaira digital currency will facilitate monetary transactions and improve the long-term value of the Nigerian currency, which has reached its lowest value since 2003.
With this launch, Nigerians will simply be able to download the eNaira application and fund their mobile wallets using their bank accounts. The country is a pioneer on the continent, alongside Ghana, which has been testing its e-Cedi since September. Cryptocurrencies are widely used in Nigeria, ranked in 2020 as the third largest user of virtual currencies in the world after the United States and Russia.