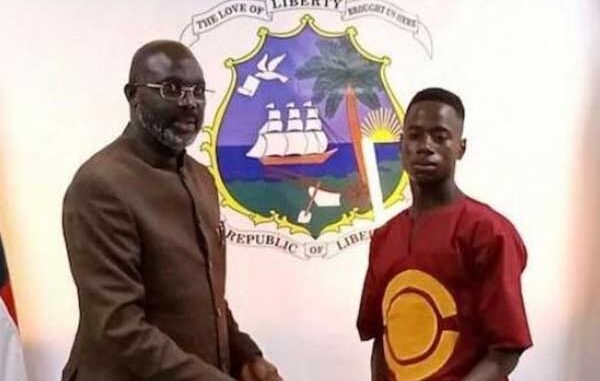 A Liberian teenager who collected US$50,000 and returned the money to his owner was named an "integrity ambassador" for the poor West African country and awarded a monthly salary by President George Weah.
The story of Emmanuel Tuloe, who drives a motorcycle cab for a living, has received widespread media coverage for his civic act in Liberia, where nearly half the population lives in extreme poverty.
He stumbled upon a plastic bag filled with $50,000 worth of cash while riding his motorcycle in the northeast of the country on October 10, he said Friday.
Much to the surprise of his friends, the 19-year-old returned the money to its owner, a businesswoman, after hearing her pitch on the radio the next day.
"My friends were telling me I'm very stupid and that I'll never become rich in my life," Tuloe said. "My parents didn't teach me how to steal, so I decided to give back the money that doesn't belong to me."
Liberia's president, former soccer star George Weah, invited Emmanuel Tuloe to an audience at the Presidential palace earlier this week in Monrovia, offering him a $10,000 reward for his honesty.
He also offered the teenager a scholarship to study up to master's level, named him an "integrity ambassador" for Liberia and gave him a monthly salary of $500.