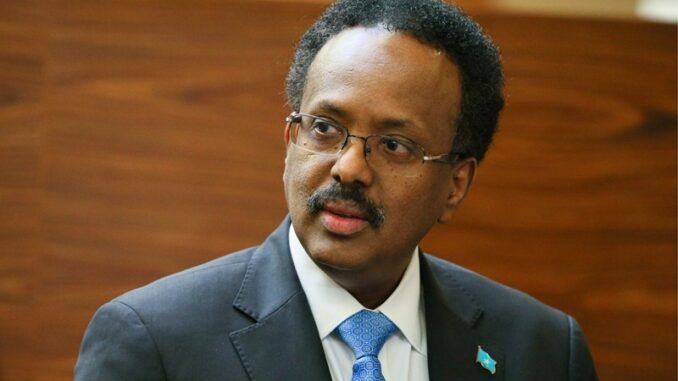 Somalia's president and Prime minister have called for the "acceleration" of the electoral process leading to the appointment of a new Head of State, ending the open conflict that has pitted them against each other for over a month.
The two leaders displayed a rare unity by announcing in a joint statement on Thursday evening that, "in view of the delays affecting the electoral timetable", they "agreed to accelerate the electoral process, calling on federal member states to begin the election (of the lower house) of Parliament within the next two weeks".
President Mohamed Abdullahi Mohamed, known as Farmajo, and Prime Minister Mohamed Hussein Roble have been in a dangerous escalation since September, raising fears of a new crisis in a country plagued by recurrent electoral deadlock and a jihadist insurgency.
On Thursday, they said they would stop clashing over appointments and support a judicial inquiry into the disappearance of Ikran Tahlil, whose family accuses the Nisa of murdering her.
"The conflict is over and peace will prevail so that the country can go to the elections," said Abdiasiz Hassan Mohamed Laftagaren, president of the southwestern state, who mediated between the two men on Thursday evening.
This umpteenth crisis at the top of the power threatened the fragile electoral process that should lead to the appointment of a new head of state.