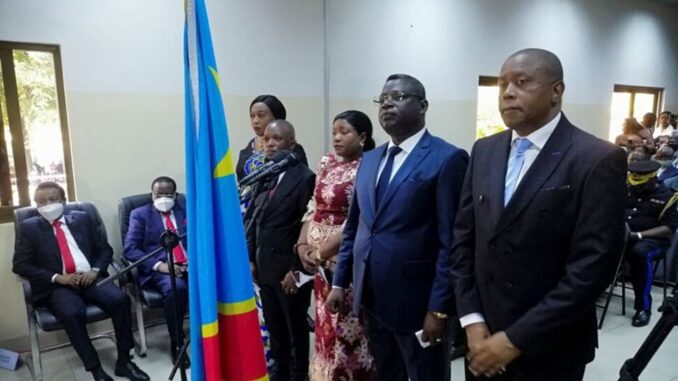 They were sworn in before the assembled Constitutional Court, headed by Kaluba Dibwe Dieudonné, the president of that institution, and Jean-Paul Mukola Nkokesha, the Attorney general of the Republic. The ceremony took place in the presence of Corneille Nangaa, the outgoing president of the Céni who, the day before, bid farewell to his former colleagues and collaborators.
The narrowness of the courtroom did not allow for a large crowd, but that did not prevent supporters of the Sacred Union from gathering in front of the Constitutional Court building.
Broadcast live on public radio and television, the swearing-in was followed throughout the country and even abroad by the diaspora. Seventeen countries and the European Union have taken a common position. They note "with regret" that the stakeholders have not reached a consensus. Consensus is "an important element in building confidence in the upcoming electoral process.
The partner countries say they encourage the Céni to strengthen its accountability. They also call on the stakeholders to work together. All of this has one objective: to ensure the credibility and proper conduct of future elections, which they hope will be transparent, free, and inclusive within the time frame set out in the Constitution.