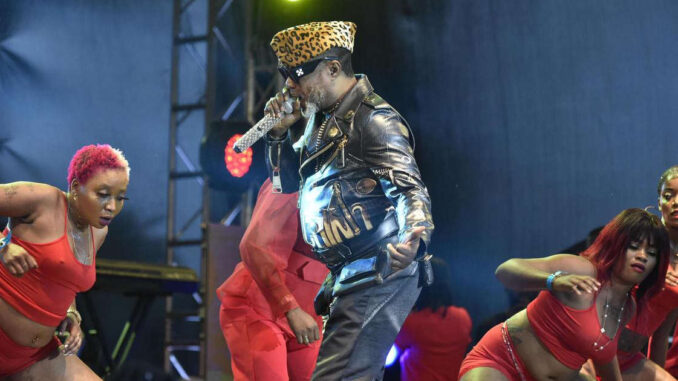 Eight years in prison were requested Monday against the star of the Congolese rumba Koffi Olomidé, tried before the Court of Appeal of Versailles, near Paris, for sexual assault and confinement of four of his former dancers during tours in France, accusations which he strongly defended.
At 65 years, the Franco-Congolese singer with international fame explained for the first time in public on the charges against him, while he had not attended his first trial in 2019.
He had been sentenced in first instance to two years in prison suspended for "sexual assault" on one of the young women, declared a minor at the time of the events, and released for most of the other charges. The prosecution, which had requested seven years of imprisonment, had appealed.
On Monday, the prosecution asked to reverse the "wreckage" of the first judgment and to find guilty this "powerful man", international star who now lives in France.
The four complainants, seated in the front row, filed a complaint between 2007 and 2013, accusing Koffi Olomidé of having locked them up in a guarded house near Paris, during his French tours between 2002 and 2006, and of having forced them to have sexual relations with him, on a regular basis for some.
"There is absolutely no material evidence to support the claims of the complainants," said Antoine Vey, lawyer for the singer, pleading for release.
The judgment was postponed until December 13.
Koffi Olomide has already been convicted in the DRC in 2012 for violence, and had been expelled from Kenya in 2016 for having kicked one of his dancers.