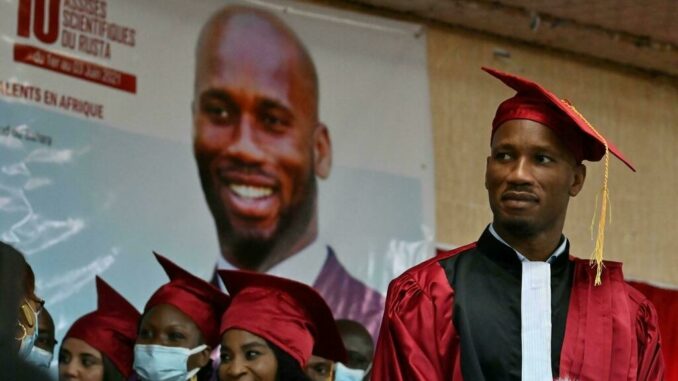 Former Ivorian soccer star Didier Drogba, sponsored a campaign on Wednesday in Abidjan on road safety in Africa where more than 250,000 people are killed on the roads each year, the highest rate in the world.
"I am proud to be African. But it breaks my heart to know so many lives lost on our roads in Africa," said at the ceremony, the former Chelsea striker, who was appointed in 2019 ambassador of the International Automobile Federation (FIA) to promote road safety in Africa.
This campaign, which will be deployed throughout the continent, features Didier Drogba in one-minute videos giving advice on the dangers of drunk-driving, seatbelts or speed limits.
The African continent, which accounts for only 2% of the world's cars, has the highest road death rate in the world at 26.6 per 1,000 inhabitants, well above the world average of 17.4 per 1,000 inhabitants.
Traffic accidents are the leading cause of death in the population aged 5 to 29 years.
Côte d'Ivoire is no exception, with an average rate of 24 deaths per 1,000 inhabitants, and more than 12,000 injury accidents per year, representing a loss of 3% of GDP for the national economy, according to the Ivorian Ministry of Transport.