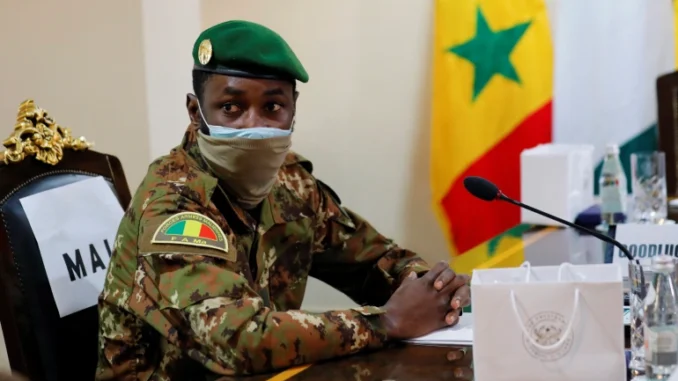 The Economic Community of West African States (ECOWAS) is getting tough on Mali. The heads of State of the sub-regional organization decided on Sunday, November 7, 2021, at an exceptional summit, to adopt individual sanctions against the leaders of the transition and their families: freezing of financial assets, travel ban.
ECOWAS intends to remind the transitional authorities of their initial commitment to hold elections (presidential and legislative) next February to return to constitutional order. This is despite the fact that the authorities have indicated that they want to postpone this deadline, citing the security situation in particular.
The firmness of ECOWAS regarding the transitional authorities in Mali does not surprise some political actors.
The Malian transitional authorities have not officially reacted to this announcement of sanctions for the moment, but the Front pour l'émergence et le renouveau (Fer-Mali), an association created to support the transitional authorities, has. Its president, Sory Ibrahima Traoré, therefore deplores the decision of ECOWAS.
Another reaction: that of the M5, the party of Prime Minister Choguel Maïga. Jeamille Bittar, its spokesman, asked the Malian transitional authorities not to bend and explained how badly he felt about this decision by ECOWAS.