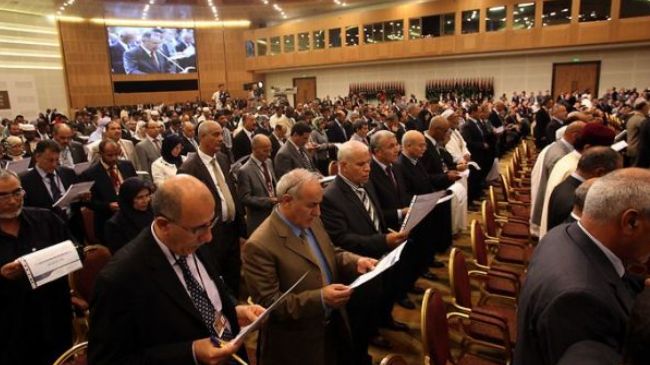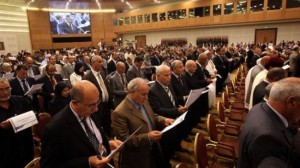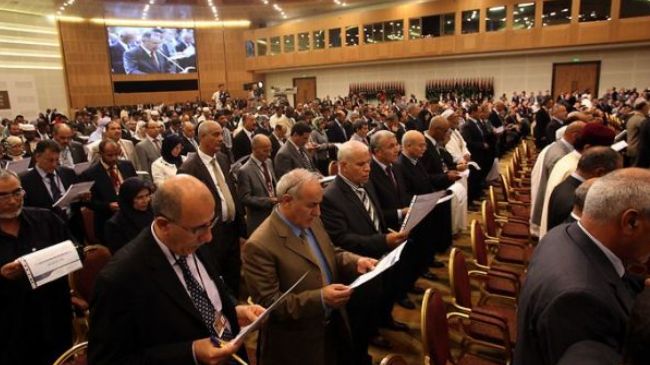 Libya's parliament finally yields to popular pressure on holding early elections. "The political blocs are unanimous on the holding of early elections" for new transitional authorities, said MP Abdullah al-Gmati who belongs to a 15-strong bloc of independent lawmakers in Libya's highest political authority, the General National Congress (GNC). Its second strongest bloc, Party of Justice and Construction (PJC), called for early elections on Thursday, after accepting the roadmap.
The GNC's 200 members were elected in July 2012 for a term of 18 months and tasked with leading the country's transition after the 2011 uprising. Discussions are underway on institutions that might replace the GNC. Earlier this month, the GNC decided to extend its mandate to December, which went against the wishes of most Libyans who do not believe in the GNC's ability to relieve the country from the chaos. This decision led to massive street demonstrations which came ahead of Monday's third anniversary of the start of the February 17 Revolution, when residents protested against Gadhafi's four-decade rule.The mandate was particularly opposed by its rival, the liberal Alliance of National Forces.
A constitutional body is to be chosen on February 20. If it adopts a new charter within four months of its election, a roadmap adopted last week by the GNC would ensure that elections are held by the end of the year.  Key issues in a new constitution including the system of government, the status of minorities and the role of Islamic sharia law are to be decided by the commission. A call for immediate presidential and legislative polls for a fresh period of 18 months would be made if it feels the job cannot be completed within 60 days.