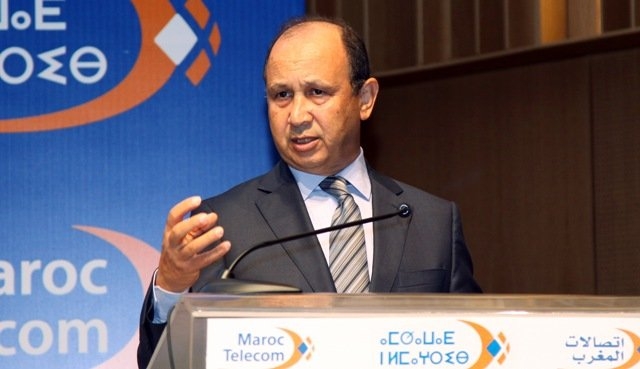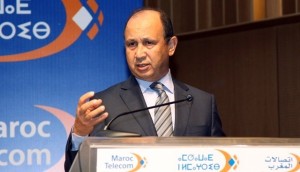 Partly state-owned Maroc Telecom, the leading telecommunications operator in the North African country, recorded in 2013 a consolidated turnover of approximately € 2.5 billion, down 4.3 % from the previous year.
The slump was slowed by the spectacular performance of the group's subsidiaries in Africa (Mauritania, Gabon, Mali and Burkina Faso) which scored an average turnover growth of 9.5 %, with the branch in Gabon growing by about 14 %.
The group's proceeds in Morocco have however fallen by 8.1 % due to the continued drop in mobile communications prices. Also, its net profit was more severely affected as it scored a 17.4 % decline to nearly €500 million.
The group's CEO explained the drop by the payment of tax arrears amounting to 1.5 billion Dirhams.
The consolidated operating profit of the group has however recorded an increase of 0.1 % over the same period, to nearly 11 billion dirhams. In terms of market share, the operator has continued its growth trend to 37 million customers. The mobile communications business and land line phones continued their upward trend to respectively 13.5% and 5% while Internet has recorded a jump of over 20 %.
Maroc Telecom affirmed that it has reached in 2013 its operating margin goal of 56.8%, against 56% in 2012, thanks to cost reductions and adjustments, including a 14% workforce cut down, i.e. 1,404 jobs.
Morocco Telecom which is listed in the Casablanca and the Paris stock exchanges since 2004 said the net profit made will provide shareholders with a total return of 6.1% per share, which is deemed one of the best dividend yields in the two stock exchanges.