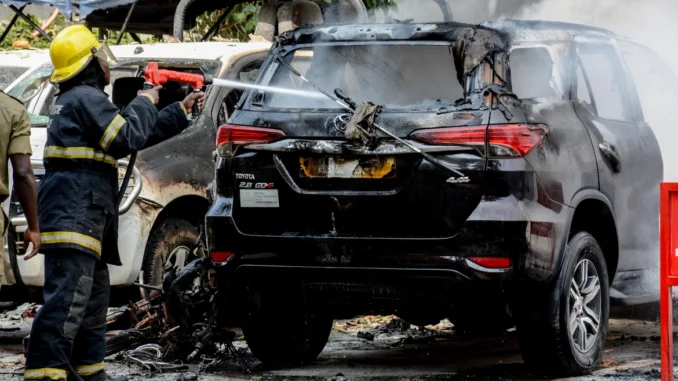 At least three people were killed and 33 injured Tuesday in the Ugandan capital Kampala in a double "suicide attack" carried out by a "local group linked to the ADF," an Islamist rebellion affiliated with the Islamic State (IS) group, police said.
The government had already attributed two bombings in late October in Kampala to the Allied Democratic Forces (ADF), a Ugandan-born group that has been operating for more than 25 years in the eastern part of the neighboring Democratic Republic of Congo (DRC), where it is accused of numerous civilian killings.
The attacks have not yet been claimed, but "their characteristics are consistent with the ADF," said police spokesman Fred Enanga. The two explosions occurred three minutes apart shortly after 10 a.m. local time (0700 GMT) in Kampala's business district.
The first attack was carried out at a checkpoint near the police headquarters by a man carrying a bomb in a backpack. The second was carried out by two men "disguised as motorcycle cabs" near the entrance to Parliament, police said.
Counter-terrorism forces arrested a fourth suicide bomber and "recovered an unexploded homemade explosive device (…) from his home," Enanga said.
The attacks come three weeks after two other bombings, one against a restaurant in the capital on October 23 claimed by Iscap and a suicide attack on a bus near Kampala two days later.