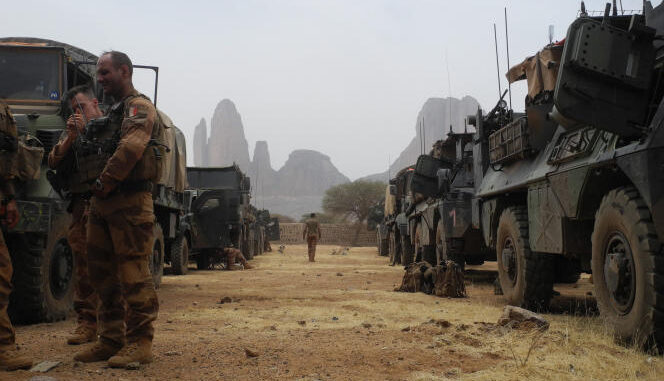 The anti-jihadist force Barkhane has transferred to the Malian army the base of Tessalit, in northern Mali, as part of the restructuring of its operations in the Sahel, the French general staff announced Tuesday.
"After Kidal, the hold occupied by the Barkhane force in Tessalit was transferred on November 13 to the Malian Armed Forces (FAMa). The last French soldiers left the site on November 15," said a statement from the general staff.
"This transfer was gradual, controlled and closely coordinated with the FAMa and with the United Nations Multidimensional Integrated Stabilization Mission in Mali (Minusma), whose contingent of several hundred soldiers is permanently deployed in Tessalit," the document said.
In June, Paris began reorganizing its military presence in the fight against jihadists in the Sahel, notably by leaving its northernmost bases in Mali (Kidal, Timbuktu and Tessalit) and planning to reduce its troops in the region by 2023 to 2,500-3,000 men, compared to more than 5,000 today.
The Kidal base was handed back to the Malians in mid-October. Now it remains only the base Timbuktu.
Relations between Paris and Bamako soured on September 25, when Mali's transitional Prime Minister, Choguel Kokalla Maïga, accused France, which has been militarily engaged in Mali since 2013, of "abandoning in mid-air. Criticism that was supposed to justify the possible use of the Russian private security group Wagner, described as close to Russian President Vladimir Putin, to compensate for the reduction in the size of Barkhane.