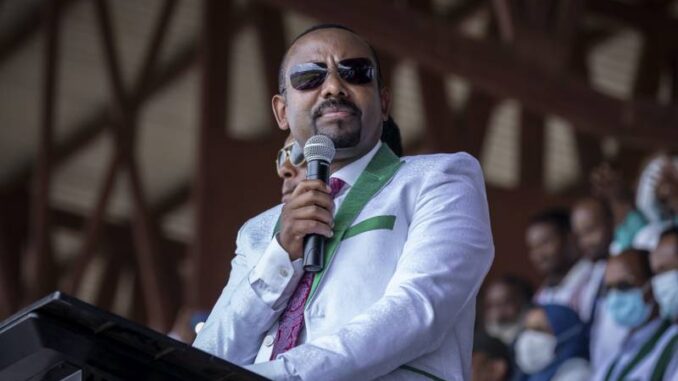 The head of government had announced that he would go to the battlefield earlier this week to stop the advance of the tiger and Oromo rebels. But since then, Abiy Ahmed has disappeared from the radar screen, leaving the responsibility of governing to his Deputy Prime Minister.
With Abiy Ahmed out of the picture, Demeke Mekonnen is taking over the reins of government on a temporary basis. The current affairs will be managed by the number two in the government, who is both Deputy Prime Minister and Minister of Foreign Affairs.
How long will this interim government last? No one knows yet. Not least, because Abiy Ahmed's movements are still unknown. Is he on the battlefield? If so, which one? For the moment, no image has filtered through the Ethiopian media. The public television has only said that he has been leading operations on the front since Tuesday.
The fighting continues, with the rebels still 180 km north of Addis Ababa. The federal army claims to have pushed the rebels back to the eastern front, into the Afar region, and to have killed a dozen of their commanders, without giving their names.
After the United Kingdom and the United States, it was France's turn on Tuesday, November 23, to call on its nationals to leave Ethiopia "without delay", as well as Germany and the UN, which has decided to evacuate the families of its international staff in the coming days. As for French nationals, the Ministry of Foreign Affairs is calling on them to report to the embassy to organize their departure, as explained by Anne-Claire Legendre, spokesperson for the Quai d'Orsay.