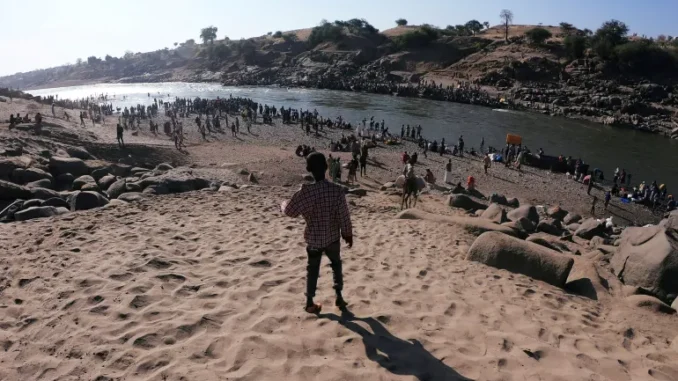 The Sudanese army announced on Saturday the death of "several" of its soldiers in an attack by Ethiopian forces in the disputed Al-Fashaga region, reigniting a flaming border dispute.
"Our forces protecting the crops in the Al-Fashaga region near Barakat Nourein were attacked by the Ethiopian army and militias to intimidate farmers and sabotage the harvest season," the Sudanese army said in a statement.
The Sudanese soldiers, who "repelled the attack", "suffered significant human and material losses", it continued, without specifying the number of deaths in its ranks.
The clash reignites the border dispute between Addis Ababa and Khartoum over the fertile land in the vast El-Fashaga region of eastern Gedaref state, which has been a major and long-standing stumbling block between the two East African countries.
Clashes – sometimes fatal – occur regularly in this area, intensifying last year with the war between the Ethiopian federal government and the regional authorities in neighbouring Tigray, which drove tens of thousands of Ethiopians into eastern Sudan.
Although Ethiopian farmers have been settling in the El-Fashaga area for decades, Sudanese troops only were deployed there after the outbreak of the conflict in Tigray, to "reclaim stolen territory".
And despite numerous rounds of negotiations, Sudan and Ethiopia, which have been at odds for more than 10 years over the issue of the Great Renaissance Dam (GDR) built by the latter on the Nile, have never yet managed to reach an agreement on the delimitation of their border.