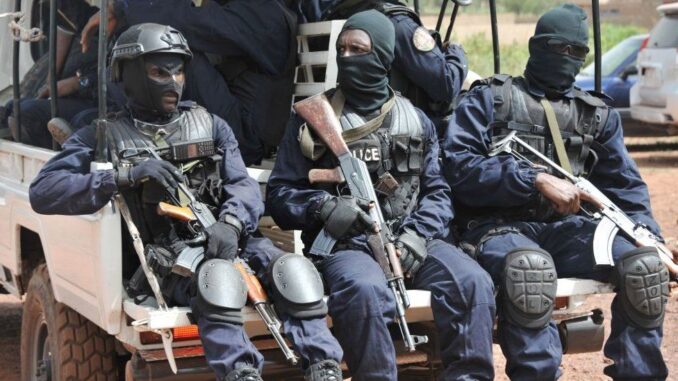 At least 30 people were killed when suspected jihadists attacked a transport vehicle near Bandiagara in the central region of Mopti, local officials said.
"At least 30 Malian civilians were killed by terrorists near Bandiagara on Friday. The civilians were in a transport vehicle. The passengers were machine-gunned and the vehicle was burned. The state sent security forces to the scene," said local authorities in Mopti who requested anonymity.
An elected official in Bandiagara confirmed the toll and said that among the victims were "children and women and the missing".
Security forces have been sent to the scene, according to the same sources.
The attack has not been claimed by any of the many armed groups operating in the country.
Mali has been plagued since 2012 by groups affiliated to al-Qaeda and Islamic State, as well as by all kinds of violence perpetrated by self-proclaimed vigilantes and bandits. The regular forces themselves are accused of abuses
The violence that started in the north in 2012 has spread to the centre, to neighbouring Burkina Faso and Niger. Thousands of civilians and soldiers have died and hundreds of thousands have been displaced, despite the deployment of UN, French and African forces.